Cronulla Sharks re-instate Shane Flanagan after doping review
Cronulla Sharks have re-instated Shane Flanagan as head coach following an internal review.
Last Updated: 22/03/13 9:07am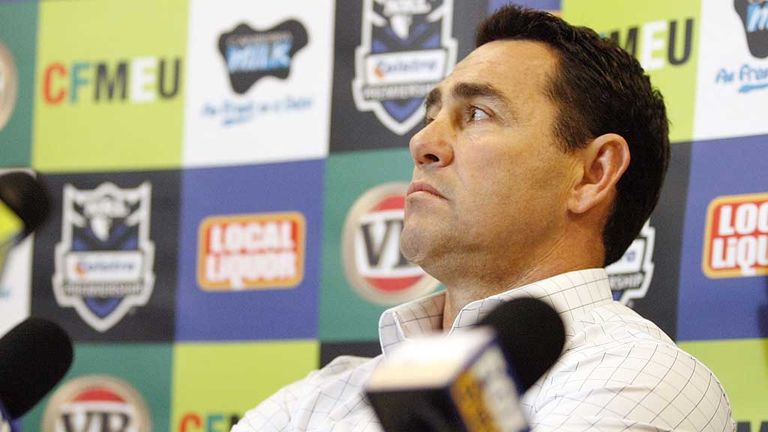 Flanagan was relieved of his duties and four other senior staff were sacked after an investigation by the Australian Sports Anti-Doping Authority (ASADA) found that 14 of Cronulla's players for using banned drugs two seasons ago.
The Sharks launched an internal review and found that Flanagan could be reinstated with immediate effect, provided he agreed to abide by new management practices.
In a statement the board said: "The board has agreed with Shane that new management practices must be implemented in the future, with specific reference to the operations and defined responsibilities required of him as the head coach of the club."
Flanagan said: "It has been a tough few weeks for all of us, but I now understand why I was stood down and why the board made the decisions it has.
"There were management failures. We have agreed that there have to be changes in the way we work and the way we look after players."
ASADA's swoop on the Sharks came after six NRL clubs were last month identified in a nationwide sports doping scandal revealed in a sweeping Australian Crime Commission investigation.