Leeds Rhinos insist star centre Kallum Watkins not going to NRL
Leeds Rhinos insist NRL clubs are wasting their time trying to sign England centre Kallum Watkins.
Last Updated: 22/04/13 10:11am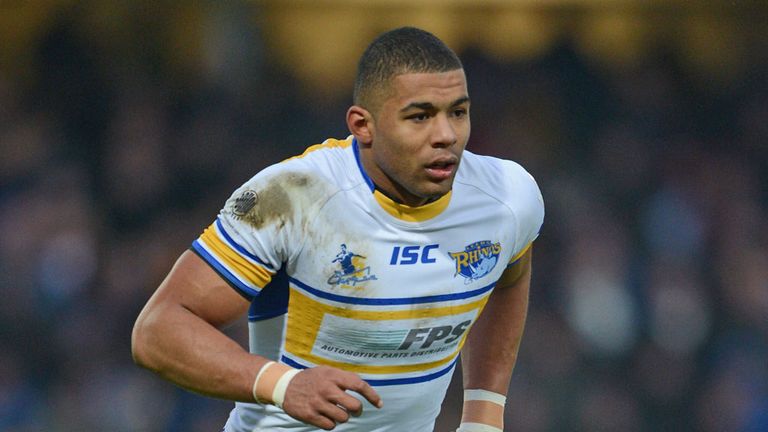 The 21-year-old star, widely regarded as one of the hottest prospects in Super League, is reportedly being targeted by Cronulla Sharks.
But Rhinos chief executive Gary Hetherington said that Watkins will not be leaving.
"There will inevitably be a great deal of press speculation surrounding Super League elite players and the NRL," he told the Yorkshire Evening Post.
"But most has no foundation and I can confirm Leeds Rhinos will not be selling any of our players to NRL clubs.
No contact
"There has been no contact from Cronulla with either the club or with Kallum, despite misleading statements in the trade press. If there was to be an approach, the answer would be an emphatic no.
"I have spoken to Kallum about the speculation and he has also confirmed that all his ambitions are with Leeds Rhinos and England rugby league.
"Our challenge is to produce the world's best rugby league team within the confines of the Super League salary cap.
"We will only achieve that by firstly producing and then retaining our top players. Our fans can be assured this policy will not be changing.
"It is also reassuring that our players have a commitment to each other - which in many ways is of much more significance."