NRL: Burgess brothers in spotlight ahead of momentous Friday
South Sydney's Burgess brothers in the World Cup spotlight ahead of potentially momentous Friday in the NRL.
Last Updated: 29/08/13 3:17pm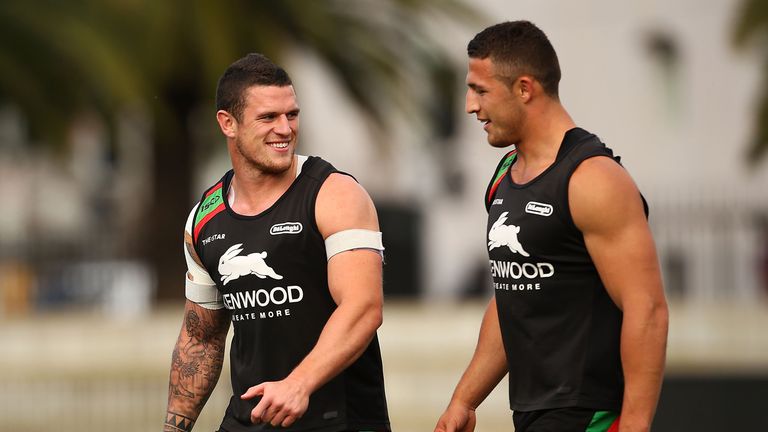 Sam Burgess is due to make his return from suspension when the Rabbitohs take on Wests Tigers, with his siblings Luke, Tom and George also named in Michael Maguire's 19-man squad.
Should all make his final 17, it would be the first time four brothers have played in the same side in Australian rugby league since 1910 when Ray, Roy, Rex and Bernard Norman turned out for the now defunct Annandale club.
McNamara will have his eye on the game back home in Yorkshire as he continues to monitor the burgeoning group of England players plying their trade in the NRL.
Sam and George appear almost certain to be in McNamara's plans for the home World Cup, and he admitted Luke and Tom were also under close scrutiny as he pares down his options.
Intriguing
He said: "I have watched most weekends this year and it's been intriguing watching them all play and produce some good form.
"If all four brothers make the 17, it will be a pretty momentous occasion for all concerned.
"If they are all playing for South Sydney and they go on a charge and make the Grand Final, they would obviously be in very good form.
"It's not definitely going to happen - playing in the NRL does not mean they have a God-given right to be picked - but I wouldn't rule it out."