NRL: Sandor Earl facing lifetime ban over use of banned peptides
Canberra Raiders winger Sandor Earl faces a long suspension after admitting the use of and trafficking banned peptides.
Last Updated: 29/08/13 3:26pm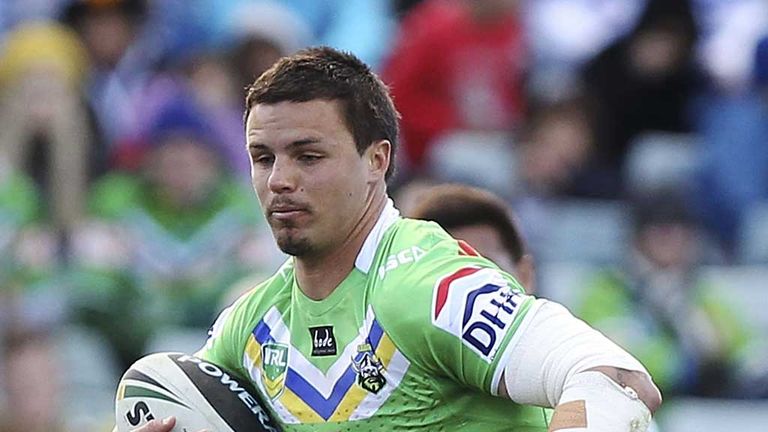 The NRL confirmed on Thursday that Earl had been issued with an infraction notice over his use of CJC-1295 after attending an interview with the Australian Sports Anti-Doping Authority.
CJC-1295 is promoted as a substance that will help reduce fat and repair injured tissue, but it is considered by the World Anti-Doping Authority to be a substance that triggers the release of growth hormone.
Earl, who had previously denied his involvment, has been provisionally suspended and stood down from the Raiders squad and faces a heavy sanction that could even include a lifetime ban under the WADA code.
"We'll work through the charges with Sandor and his lawyer over the next 10 days," said NRL chief executive Dave Smith.
"Every effort is being made to sure the game is clean. I want to make it very clear that the broader ASADA investigation is continuing. It needs to be brought to a clear conclusion as soon as possible.
Due process
"I've been absolutely clear that nobody will be presumed guilty and we will follow due process."
ASADA's investigation centres on the Cronulla Sharks' controversial 2011 supplements programme, but players from other clubs have also been interviewed.
Smith added: "It's been seven months and I've always said the allegations were serious. What this demonstrates is the seriousness of some of those allegations.
"We've acted promptly ... as evidence comes to light then I'll clearly act and act strongly.
"There is no place for drugs in our game and the sweeping actions we have taken in relation to new drug testing and the formation of the integrity unit this year underline our commitment in that area."