NRL: Wigan Warriors target Matt Bowen confirms exit from North Queensland Cowboys
Wigan target Matt Bowen has confirmed he will be leaving the North Queensland Cowboys.
Last Updated: 30/08/13 10:15am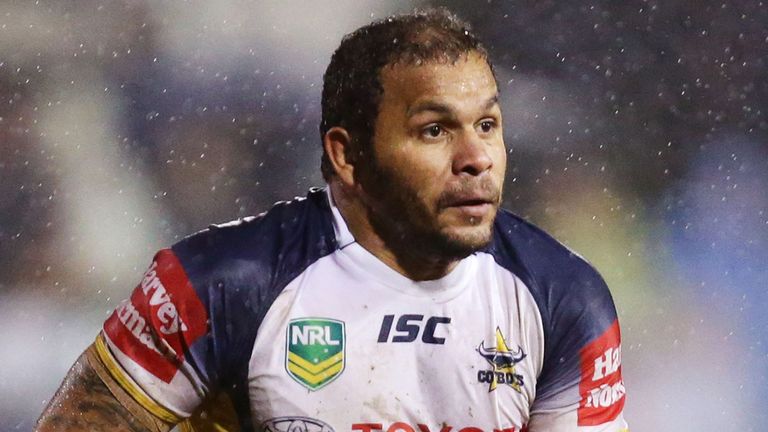 The Cowboys will not be offering the 31-year-old full-back a new deal and the Warriors are now expected to step up their bid to sign him.
Wigan are looking for a replacement for Sam Tomkins, who is expected to join New Zealand Warriors.
If they cannot agree a deal with Bowen, the Aussie has been offered an off-field role with the Cowboys.
Bowen has played 267 games for the Cowboys since making his NRL debut in 2001, scoring a club-record 127 tries in the top grade.
The full-back also played one Test for Australia and made 10 appearances for Queensland.
"It was hard getting told I'm not going to be here next year, but it's a good thing," Bowen said. "I was lucky enough to play 13 years here at the club.
Offers
"I've had a couple of offers from overseas and I'm just weighing up my decision now, whether I take that up or start working here.
"I've got a couple of days to work that out and come to terms so we'll see what happens over the next couple of days.
"I love the Cowboys, I've been here since 2001 and I always wanted to be a one-club player so I'm not going to play for any other NRL club."
Cowboys chief executive Peter Jourdain says the popular full-back will be given a fitting send-off in the club's final home game against Wests Tigers on Saturday week.
"There is no-one in the NRL who is more loved by a club's members and fans than Matthew with the Cowboys," Jourdain said.
"We have all been lucky to be able to enjoy his talents over such a long period of time and I'm sure everyone connected with the Cowboys wishes him well with the rest of this season and whatever he chooses to do beyond 2013.
"In conjunction with the NRL, we have offered him two off-field positions which will be there when he is ready to take it up."