Wales prop Craig Kopczak relishing series against France and England
Craig Kopczak believes these are 'exciting times' for the Wales squad ahead of their series against France and England.
Last Updated: 16/10/12 6:59am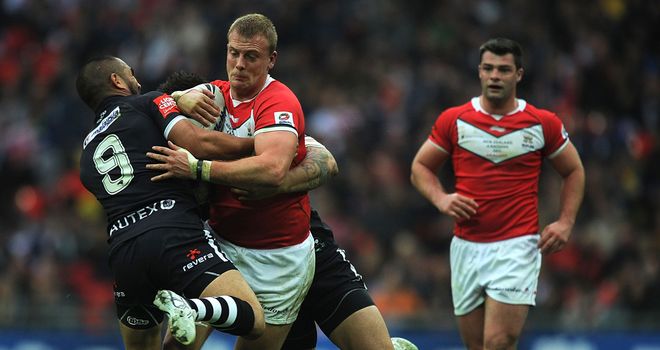 The 25-year-old prop impressed in the 2011 Four Nations Series with Australia, England and New Zealand but missed this year's home game against France due to injury.
Kopczak said: "I did my ankle on the Magic Weekend. It was a real disappointing time because I had been training with Wales as well during the year and I was really excited for that Test.
"But a lot of young guys got a chance to have a go in that game and they did really well.
"It's an exciting time for Wales. A lot of great, positive things came out of last year's Four Nations tournament and hopefully we can take them into the World Cup."
Kopczak, who is waiting to find out whether he was within his rights to walk out on Bradford, is in the running to captain Wales against France on Saturday.
"It would be unreal if I ever got to captain the side," he added. "It would be one of the proudest moments in my life.
"If you look around, there are quite a lot of young faces in the squad so hopefully I can lead from the front."