'Unique' success for Elliot Kear, Gareth Bale and Sam Warburton
Elliot Kear is happy in rugby league after rubbing shoulders with the likes of Gareth Bale and Sam Warburton in school.
Last Updated: 17/10/12 10:05am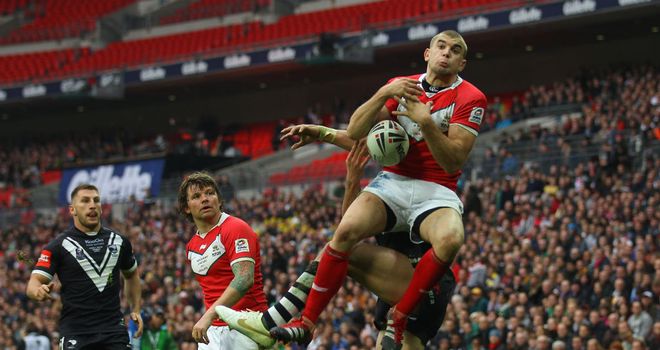 The trio were all in the same year at Whitchurch High School in Cardiff and have all gone on the represent Wales - with Bale making his way in football and Warburton captaining the national rugby union team.
The 23-year-old Kear remains close friends with the pair and he knows they were always destined for great things after excelling in sport while growing up.
Kear, who is set to star in the Autumn Series games against England and France, told the Daily Star: "It's bizarre that we were all in the same year at school, were all friends and have gone on to represent Wales. To do that in three different sports is probably unique.
"We always knew Gareth was going to be an awesome footballer. You never wanted to be on the opposite team to him because he was that good.
"Sam has always been the complete athlete and was the captain of our rugby team. We won a few trophies together. You could tell he was going to play for Wales and I'm so happy for him that he's now the Wales captain.
"I still bump into Sam and Gareth sometimes and I always watch how they go on. I was always too small to make it at union but league suits my physique and I'm glad at where I am."