Wales' Andy Flower looking forward to taking on England in the Autumn Series
Ben Flower insists Wales will be going all out for the victory in Saturday's Autumn Series clash against England.
Last Updated: 26/10/12 11:19am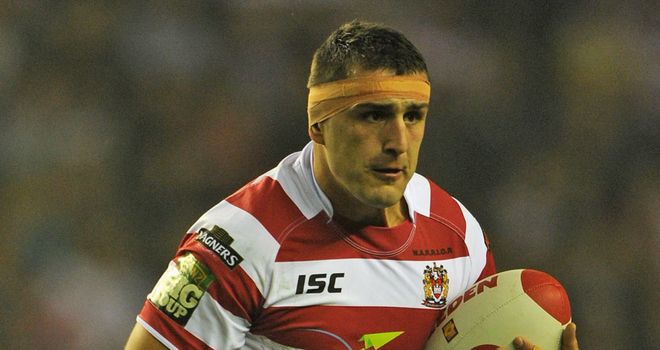 Wales were beaten 20-6 by France last weekend and they will need to overcome the Steve McNamara's men if they are to stand any chance of progressing to the final on November 11.
Flower is taking the positives from their loss in Lens, although he accepts Iestyn Harris' side will be the resounding underdogs despite being on home soil.
"There were definitely some great positives from the France game and the big thing for me was the way the young kids played," he told Wigan's official website.
"But there are a few areas we really need to improve on and we've already started to work on them.
"It's going to be a massive ask again. We've got boys under 20 and some amateur players coming up against some of the best players in the world.
"But we're not going to be taking a backward step. We hope to give them a good run for their money. If we win, that will be great, but if not we're looking for a great performance and we'll build on that."
Strange
Flower is set to line up against Sean O'Loughlin, Lee Mossop and Josh Charnley at the weekend and he is looking forward to going head-to-head with his Wigan team-mates.
"It will be good to play against Lee, I'm good mates with him," he continued.
"It will be a bit strange because I've never played against my club-mates before. When I was with Crusaders, they were mostly Welsh team-mates.
"It will be interesting to come up against the likes of Sean O'Loughlin, Lee Mossop and Josh Charnley."