Back with a bang
Super League Super Men returns bigger and better than ever. Brian Carney tells us why he can't wait!
Last Updated: 14/08/12 11:50am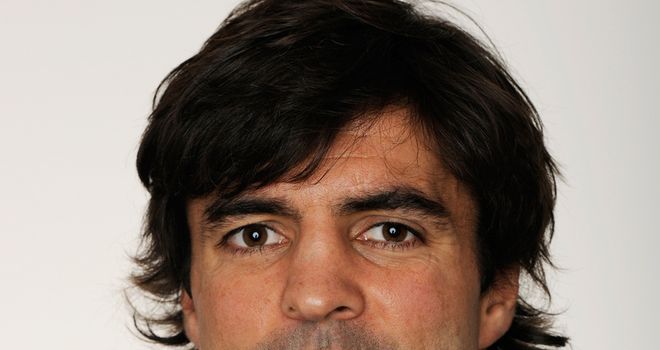 The new series of Super League Super Men starts on Thursday March 1 at 6.30pm on Sky Sports HD1.
Brian Carney, Angela Powers and Sam Tomkins will be here each week to meet one of the greats of the game and take an in-depth look at his career.
Here, Brian tells us why the show is essential viewing and why he's excited that it will be even bigger than before...
It has been said by some cruel folk that one of my greatest talents is my ability to talk.
And talk and talk and talk.
What can I say? It's a gift. Over the last couple of seasons though I've taken more pleasure from listening.
We had some amazing guests on Super League Super Men last year, each revealing something of the person behind the player in a way that a quick chat could never do. Still, even with the luxury of a whole 30 minutess, it sometimes felt like we had just scratched the surface.
So this season Sky Sports will be devoting an hour of its Thursday night schedules to the new series, starting on March 1. I can't wait to get going.
We're kicking off this season with a real champion of rugby league, the Leeds Rhinos star Danny McGuire. Danny's one of the stalwarts of Super League and he doesn't look a day older than when he made his debut for his hometown team back in 2001. A prolific try-scorer, we are spoiled for choice when it comes to illustrating Danny's playing career.
He's one of a whole raft of current players who will be telling us their stories this year, including another fresh-faced veteran Paul Wellens of St Helens, and the not-so-youthful Nick Fozzard. He's been around the block a bit, has Nick, so I have no doubt he'll have some very entertaining tales to tell.
We are also going to be delving back into rugby league's heritage a bit more this year, and that's something I am particularly excited about. We've already lined up the legend that is Lee Crooks and a man who swapped the floodlights of Super League for the footlights of the theatre, Adam Fogerty. From St Helens to Shakespeare - now there's a journey.
We'll also be casting our net even further back to talk to some of the legends of yesteryear, stars from back in the day when they used to get on boats not planes to tour Australia, and when full-time professionalism was only a distant dream. They are a part of this game's history that we intend to celebrate - Super Men indeed.
And what would the show be without a Wigan superstar taking centre stage every week? What's that? Me? Oh, you're too kind... no, the super star is Sam Tomkins, who will be celebrating some of the greatest touchdowns in Super League in Sam's Super Tries.
So, an hour-long show, some fabulous guests and the hottest property in rugby league on the team. It's what Thursday nights were made for.
Tune in for the first episode of Super League Super Men at 6.30pm, Thursday, Sky Sports HD4