Sam's Super Tries
Wigan star Sam Tomkins will bring us his 'Super Tries' every week on Super League Supermen.
Last Updated: 16/03/12 11:51am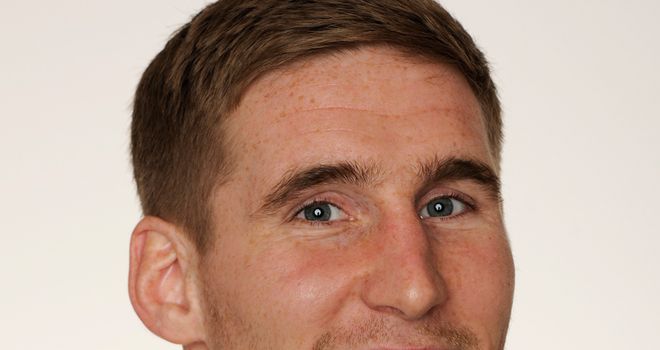 Super League Super Men has a new signing this season!
Wigan star Sam Tomkins will be joining us every week on the show to celebrate some of the greatest touchdowns in Super League in Sam's Super Tries.
Here, he tells us how he's been picking his favourite tries as well as meeting the men who scored them!
If I said the words 'wide to West', it's highly likely that every rugby league fan of a certain age would know what I was talking about.
It is, of course, a line from the commentary of Eddie Hemmings, as Dwayne West took up the ball on the wing. Seconds later, Chris Joynt touched down for one of the most celebrated tries in rugby league history. It meant that St Helens beat Bradford with the final move of the game. That was back in 2000, and it remains unforgettable.
But is it the best try in Super League history?
That's the question that has been challenging me over the close season. Is it, for example, better than the one Danny McGuire scored in the 2004 Grand Final? Or even Larne Patrick's great solo effort for the Giants, (ghosting around yours truly) in the opening round of Super League 17?
I've been looking back through the Sky Sports archive at some tremendous touch-downs, all in the line of duty for Sky Sports, and I've picked out some corkers for my new feature series Sam's Super Tries. It'll be part of the new season of Super League Super Men.
First up, I've picked a recent try. It was Rob Burrow's fabulous trademark touchdown in the 2011 Super League Grand Final. He hadn't been on the pitch long, having come off the bench. He's not the biggest player on the pitch but that gives him an elusive quality. He's always dangerous with ball in hand, but when he dips his head and starts sprinting, all you can do is reach and hope. He takes the ball on the half way line, sets his sights on the posts and - zoom, he's off. His little jinks wrong-foot all the would-be tacklers in his path.
What makes the try even more special is the context in which it is scored. Rob had been playing most of the season off the bench, not a position any player would choose, never mind a lively powerhouse like Rob, but he got on with it stoically. Add to that the relatively poor start to the season that Leeds had had and the pressure they were under, and you see that their Grand Final win - and Robbie's turning point try - were truly remarkable.
Rob talks to me about that try in detail, explaining what it meant to him and how he felt about getting the Harry Sunderland award for man of the match. Every member of the press on duty voted for him.
Other tries I have lined up include Kris Radlinski's 80th-minute touchdown for Wigan in 2000, winning the game against Bradford thanks to the subsequent conversion by Andy Farrell. There is also a blast from the past in the form of a Keith Senior try from back in his Sheffield days - and he had hair then.
I would love to hear some suggestions from you too. What's your favourite Super League try? Why is it remarkable? You never know, it might just make it onto my list.
And my all-time favourite? Well, that'd be telling! I'm going to save that one til last.
Tune in for the first episode of Super League Super Men at 6.30pm, Thursday, Sky Sports HD4