Wigan centre Oliver Gildart named in Italy World Cup squad
By PA Sport
Last Updated: 05/10/17 12:16pm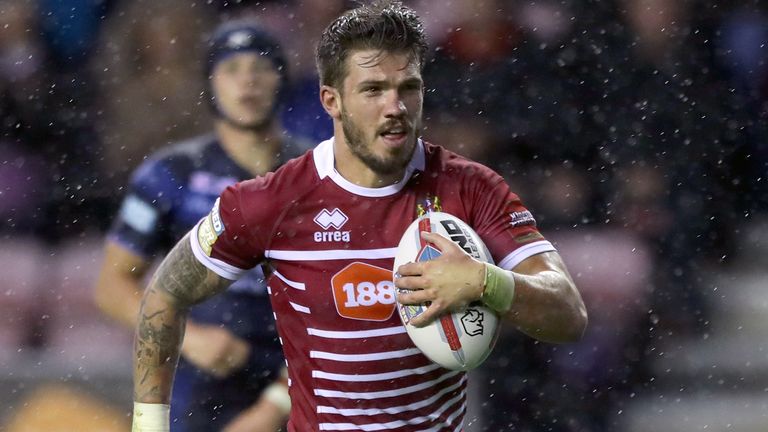 Wigan centre Oliver Gildart is set to make his international debut for Italy after being named in their World Cup squad.
The 21-year-old, who was this week named Super League young player of the year, had hoped to make the England squad, which will be unveiled next Monday, but also qualifies for the Azzurri courtesy of his Italian grandfather.
Players are able to move between tier one and two nations due to a recent change in the international eligibility rules.
"Playing for England is my priority but I think going with Italy is going to be a great experience," said Gildart.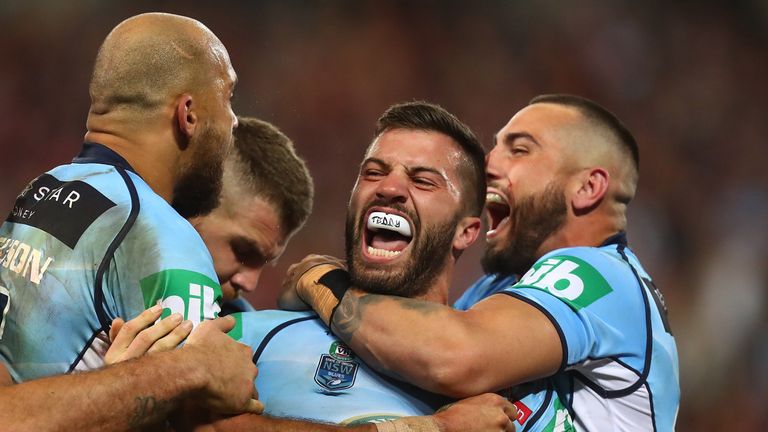 "Some great players have been drafted into the team.
"I've played in every big game in Super League now and to go and do a World Cup adds to my experience.
"I went to see my granddad this week and he was pretty emotional because he has a lot of family over there. It's going to be a proud moment for him if I do pull the jersey on."
Hull second rower Mark Minichiello has been named captain of the squad, which also includes former Hull KR duo Josh Mantellato and Terry Campese, Huddersfield prop Shannon Wakeman and Oldham full-back or winger Richard Lepori.
There is added experience in former rugby union centre Mirco Bergamasco and NRL stars James Tedesco, Paul Vaughan and Nathan Brown.
Italy squad: Daniel Alvaro, Mirco Bergamasco, Nathan Brown, Christopher Calegari, Jake Campagnolo, Terry Campese, Justin Castellaro, Gioele Celerino, Chris Centrone, Mason Cerruto, Ryan Ghietti, Oliver Gildart, Jaume Giorgis, Gavin Hiscox, Jack Johns, Richard Lepori, Josh Mantellato, Mark Minichiello (c),
Nathan Milone, Giuseppe Pagani, Ricardo Parata, Dean Parata, Emanuele Passera, Edoardo Pezzano, Keiran Quabba, Joel Riethmuller, Brendan Santi, James Tedesco, Joel Tramontana, Paul Vaughan, Jayden Walker, Colin Wilkie, Shannon Wakeman.