England captain Chris Robshaw got late call correct against South Africa, says Will Greenwood
Will Greenwood says Chris Robshaw shouldn't be criticised for his late call against South Africa.
Last Updated: 25/11/12 12:30am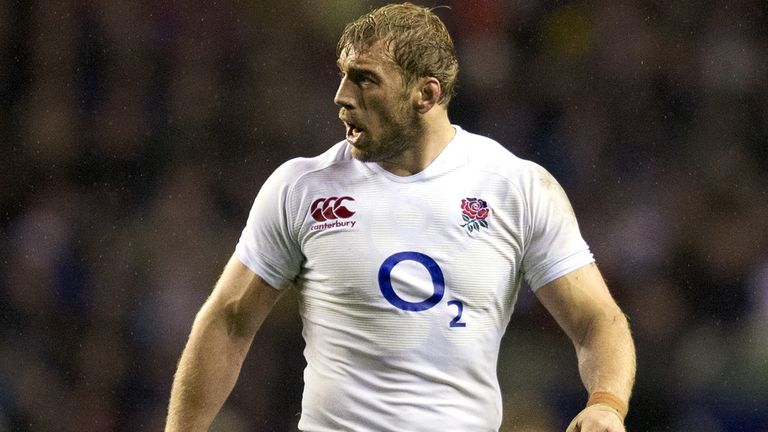 The home side were four points adrift when they were awarded a penalty with two-and-a-half minutes left on the clock and after plenty of deliberations, Owen Farrell was ordered to take the three points rather than kicking for the corner and the chance of a match-winning try.
South Africa closed the game out and after being criticised for failing to take enough penalty chances against Australia last week, Robshaw again faced questions about his decision-making.
But Greenwood insists the captain made the right call, even though his team-mates took too long to execute his instructions.
"The clock said 77:30, said the Sky Sports expert.
"A unified team doesn't question the captain. Robshaw comes up and says 'bang it over son' and there's over two minutes to go.
"We fumbled the restart, that's the issue. Our restarts were terrible today, apart from the first one when we kicked off long and got the charge-down. We just didn't quite get it right. It was going long and if Morgan had put his foot in then it's a scrum.
"I am not going to crucify Chris Robshaw for that decision. He made that call with 77 minutes gone against a South Africa that had conceded one try in three games.
"We spoke before the game about our success rate at scoring driving line-outs into tries; it doesn't happen. It's a dream. Twickenham Man is dreaming to think we're going to walk a South African pack over a line.
"You take the three, you get the ball back with three minutes to go and you roll the dice. I am not crucifying the skipper for that call."
Option
Former England coach Sir Clive Woodward was also in the Sky Sports studio and agreed that a quick three points would have been a sensible option.
But after Farrell failed to kick immediately, he felt Robshaw should have taken a different approach.
"If they're going to take that long you've got to go for the line-out," said Woodward.
"If they'd taken it quickly then I agree with Will because there was still two-and-a-half minutes to go, but where it was lost was the amount of time it took to make the decision to get the kick done.
"If there's two-and-a-half minutes to go then you've got to get the kick done within 30 seconds. If the kick was within 30 seconds then it's the right call, but if they're going to take it long then he's just taken too long to take it."
Woodward said the late confusion was indicative of a lack of preparation and a lack of rugby intelligence from the England team.
But he says Stuart Lancaster can take some satisfaction after a performance that was much improved on last weekend's defeat to Australia.
"They've got to try and take the positives out of it," Woodward added.
"I think it was a big step up from last week. We were all bitterly disappointed against Australia and I think Lancaster's done a good job this week.
"We keep talking about reviewing afterwards and doing analysis afterwards. There's no point in analysing after the games. The really bright teams work things out in advance.
"That penalty is a key thing to me because you've got to sit down in the classroom so that everyone understands with two minutes to go and you get a penalty, what are you going to do?
"Whoever was on at 10, they should have known with two-and-a-half minutes to go to take the points, put it down, get it over in seconds and it's done.
"You've got to be cleverer to win against these top sides and we're just not quite there, but I think there were a lot of positives today."