The Off Load: England's World Cup stars shine in Paris
...while southern hemisphere sides struggle in the rain, says Rupert Cox
By Rupert Cox
Last Updated: 27/08/14 12:23pm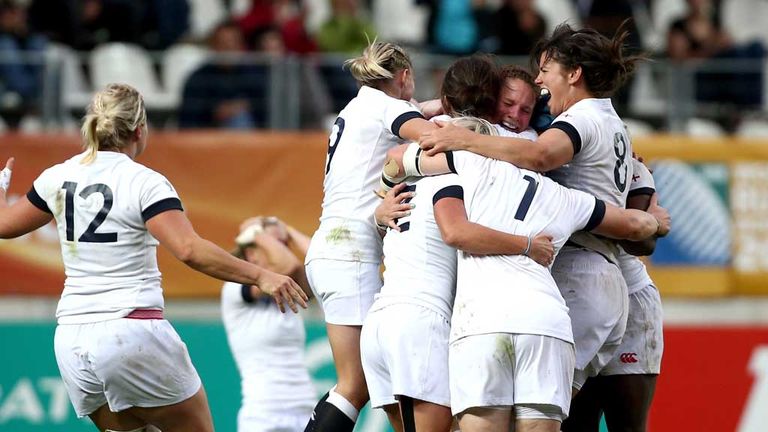 Rupert Cox kicks off his new weekly round-up blog The Off Load with plenty of praise for the Women's World Cup.
But with the Rugby Championship 2014 getting underway and Top 14 sides colliding once again, there was loads of great rugby to enjoy over the weekend. Here are the highlights...
WONDER WOMEN
Every player who took part in the IRB Women's Rugby World Cup – take a long and lengthy bow. Top notch rugby from start to finish. England ended 16 years of heartbreak and won a riveting final against Canada at the Stade Jean Bouin. The demons of World Cups past truly cast out. Hearty back slaps to Gary Street and his team – in particular the phenomenal Margaret Alphonsi who tackled everything that approached her, at times even her own team mates. The fiery flanker has finally got her hands on the World Cup she so fully deserves. Félicitations Dame Maggie – enjoy your retirement. You are hanging them up now, aren't you?
So many great moments over three weeks in Paris, but here are a few that shine:
- IRB Player of the Year Magali Harvey's wonder try in Canada's semi-final against France. In Harvey, the IRB have a proper poster girl. 1.6 million people tuned in to watch that semi-final in France – record-breaking viewing figures for a women's international.
- Ireland making history by knocking out New Zealand – and throwing the World Cup wide open. The Irish played out of their skins, and the Black Ferns were bewildered. It spelt the end of New Zealand's stranglehold on this competition – they ended up finishing fifth. Special mention goes to inspirational Irish fullback Niamh Briggs, who set up Heather O'Brien's crucial try, and then kicked the winning penalty. Different class.
- Emily Scarratt's 16-point haul in the final, including ice cool goal kicking and an absolutely belting solo try that brought England back from the brink and sealed the triumph against Canada. What a great player, and why wasn't she, at the very least, short-listed for IRB Player of the Year? Then again – they once gave Ollie Phillips 7s Player of the Year. No accounting for taste. (Only joking, Ol! You're a STAR!)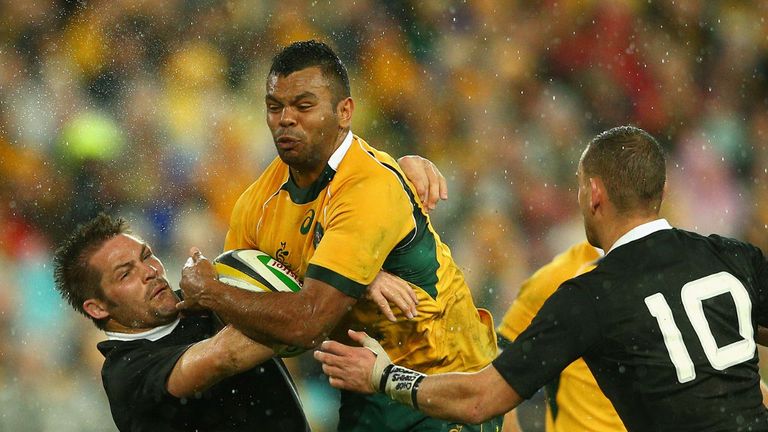 THE BIG WET
The weather killed off any chance of running rugby in the opening round of the Rugby Championship. Heavy rain turned the Olympic Stadium into a swimming pool, and the All Blacks' 17-match winning streak ended when Bledisloe 1 finished in a drenched, drab draw. The AB's skipper said he felt "hollow" after the match – you should have tried watching it, Richie! Even after ten Fosters and a burger I felt empty. Roll on Eden Park next week, where the Wallabies haven't won since 1986, back when Campo, Farr-Jones and Lynagh did the business. Good luck with that, Australia. 
The Sydney storm had nothing on the biblical deluge that hit Pretoria for Boks vs Pumas – everything but the ark. Maybe He was punishing the anthem singers for wearing such bonkers outfits – the God of Rugby has no time for bad fashion, guys, you have been warned. Argentina made the most of it. Fernadez-Lobbe and co ploughed into the Boks and gave them a real fright at Loftus. South Africa won the game on the back of Ruan Pienaar's early try – but Argentina gained buckets of respect picking up the losing bonus. Watch out Springboks in Salta on Saturday. Could this be the weekend the Pumas finally win a game in the Rugby Championship?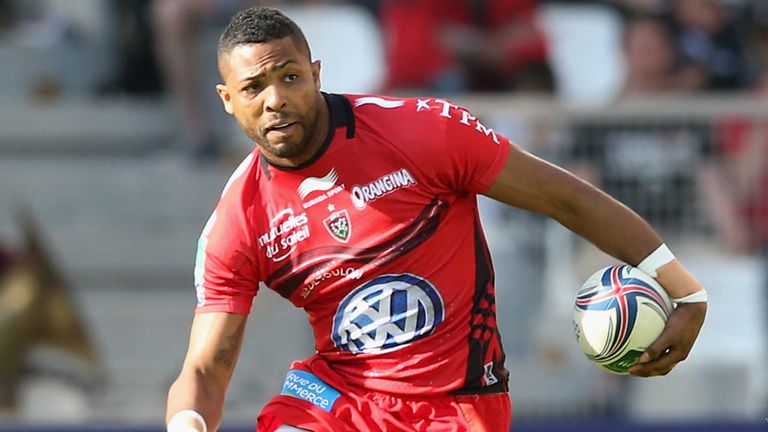 CHURCH BELLS? WHAT CHURCH BELLS?
What's all this about teams in the French league not caring about winning on the road? Three away wins in the opening round of the Top14 made us all stand up and wonder whether all this l'esprit de clocher stuff might be a load of old hoop-la.
Sky kicked off its Top Quatorze coverage on Friday night with the Toulon All Stars (now sans Sir Johnny) rumbling all over Bayonne. And former Toulouse and All Black scrum half Byron Kellaher arrived in studio armed with a brand new dictionary. 'Vigiluaisation' is one part of Matt Giteau's skill set we weren't aware of. But we are now! Merci, Byron.
Toulon All Stars (now sans Sir Johnny) rumbling all over Bayonne.
Rupert Cox
Stade Francais, the team everyone supposedly loves to hate in French Rugby (or just hates; I blame the God of Rugby and his unforgiving fashion dictates), picked up a shock away win against Castre. The first home defeat for last season's runners-up in more than a year. Djibril Camarra got the winner for the pink-clad Parisians.
And Johnny Sexton kicked the winning goal to sink 14-man Montpellier, as Racing-Metro won in the South of France. Mont hooker Charles Geli gave his team the wobbles (boom boom!) when he got himself red carded for starting a mass brawl. Down a man, Montpellier threw the kitchen sink at Racing – Rene Ranger doing most of the tap-chucking – but a dubious drop goal from Johan Goosen, and Sexton's late pen, sealed it for the Silver Tails. 
BRICKBAT
The slightly – how can one say it delicately? – sinister and smarmy official who kissed, caressed and whispered sweet nothings to every member of the Canadian Women's rugby squad as they collected their runners-up medals in Paris on Sunday. Who was that guy? Awkward.
BOUQUET
The skill and passion of the English Roses is being rightly showcased on the cover of British newspapers today – a breakthrough moment for the sport. Women's rugby is finally getting the recognition it deserves.