Lawson satisfied with ugly win
Rory Lawson happy with Scotland's hard-fought 15-6 victory over Georgia on Wednesday.
By Emma Bird
Last Updated: 15/09/11 3:12am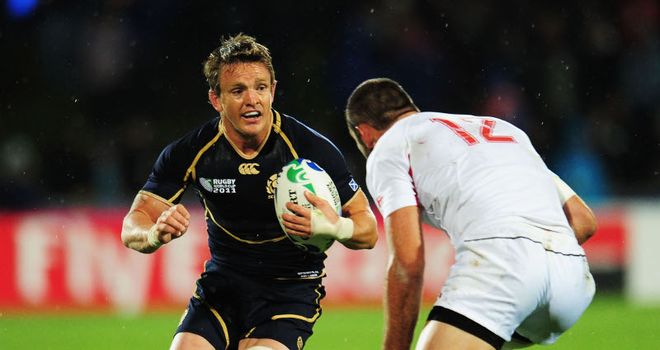 Scotland captain Rory Lawson admitted the 15-6 victory over Georgia was not pretty but remained adamant the team will leave Invercargill happy after opening their World Cup campaign with two wins.
The Scots claimed victory in persistent rain, which had a huge influence on the game.
Lawson, 30, said: "The conditions dictated a lot of today.
"We came up against a big old Georgian side who were really determined, really physical and ultimately it was a workmanlike performance to put them away."
Scotland's defence had come under fire following their 34-24 win over Romania on Saturday yet they looked considerably more solid at the back against Georgia.
Fronted up
Lawson added: "It's a massive hats off to our front five today. They took the Georgian scrum on. A lot has been touched on there but the boys went out and showed what we're about today.
"We came here looking to get two wins and it's tough with a four-day turn around but we got what we came for. Now we prepare for the next challenge."
Richie Dixon, Georgia's Scottish coach, admitted his side needed to cut out on mental errors in order to get results.
"I think over the game Scotland dominated in attacking us," he said.
"Our defence was coping but unfortunately for us there were too many errors and Scotland kept us from getting any momentum.
"We killed ourselves in terms of attacking momentum with so many fouls and penalties."