Lievremont blasts squad
France may have reached the final but that has not stopped coach Marc Lievremont clashing with his players.
Last Updated: 16/10/11 11:05am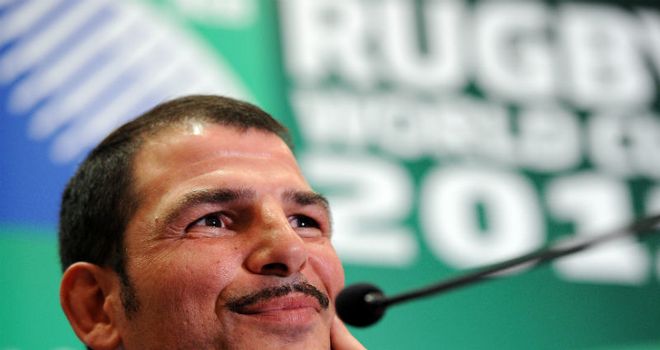 France may have reached the World Cup final but that has not stopped coach Marc Lievremont launching an astonishing attack on his players.
Lievremont, who has appeared at odds with his squad throughout the tournament, accused his players of being "spoiled brats" after they went out to celebrate the 9-8 semi-final win over Wales despite him telling them not to.
And Lievremont was left fuming after a number of his squad decided to disobey his orders.
"I went to bed in a bad mood, because I'd asked the players not to go out," he said.
"And I found out that a few of them had gone out. So we spoke about it this morning and I told them what I thought of them.
"I told them they are a bunch of spoiled brats. Undisciplined, disobedient, sometimes selfish. Always complaining, always whinging.
Destiny
"And it's been like this for four years. It seems to be our way of functioning. I also told them I have a lot of affection for them, but it is a shame they don't look after themselves.
"But at the same time we're in the final. And as I said yesterday we have to believe in this destiny."
Lievremont is worried that Les Bleus have not learned their lessons from previous tournaments - with France having impressed in reaching the 1987 and 1999 finals only to lose out.
And having been part of the 1999 squad that was outplayed in the final following their stunning win over New Zealand in the semi-final, Lievremont is determined to make sure his squad prepare properly this time around.
"We're in the final," Lievremont said. "We have to believe in this destiny. The problem is, we are not world champions yet, we're only in the final. Does it really surprise you, my attitude?
"This reminds me of 1999. In '99 we spent four days celebrating our semi-final win. We didn't prepare properly and I don't want us to relive this same thing."