Ospreys, Blues, Scarlets and Dragons support Rugby Champions Cup proposals
Wales' leading clubs throw weight behind proposals to replace Heineken Cup with new Rugby Champions Cup competition
Last Updated: 15/01/14 9:34pm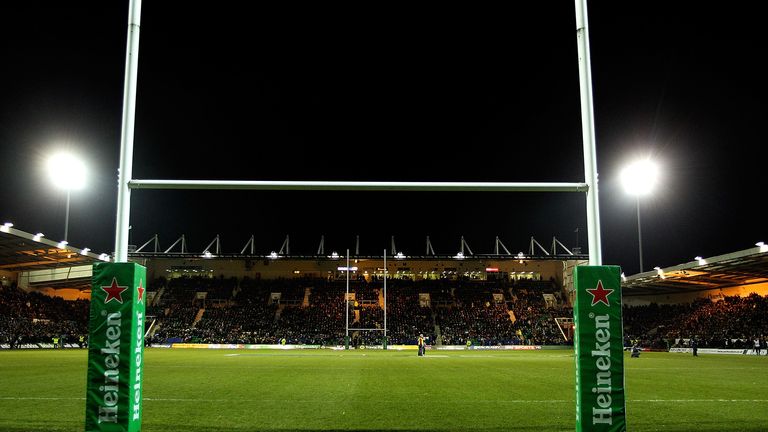 Regional Rugby Wales - the umbrella organisation for the Ospreys, Cardiff Blues, Scarlets and Newport Gwent Dragons - are currently locked in talks with the Welsh Rugby Union over the future of the professional game in Wales.
An agreement is expected to be reached by the end of the month, but in the meantime RRW have reaffirmed their commitment to the Rugby Champions Cup proposals from England's Aviva Premiership clubs.
RRW said, in a statement: "Meetings are currently taking place between RRW executives and the WRU to discuss the new Rugby Services Agreement document presented to the regions by the WRU.
"The regions are currently considering the contents of the document in detail and will be in active discussion with the WRU, including requesting further details, clarity and confirmation on a number of points raised in the proposals to see if there is any common ground.
"While the regions continue to actively discuss each element of the detailed operational document proposed by the WRU, the only defined competition and committed revenue available to the regions at this time remains the Rugby Champions Cup.
"The regions remain committed to the implementation of the Rugby Champions Cup, which will provide an additional £12million in committed revenues to Welsh rugby over the next three years.
"The regions have now been assured the WRU will seek to resolve the fundamental issues of defining and committing league and cup competitions and revenues by the end of this month.
"We are happy to discuss operational details within a potential agreement, but any detail is meaningless without WRU fulfilling their primary obligation of
defining the structure of the competitions the agreement applies to and committing to the revenues generated.
"WRU assure us they will confirm these core elements within this month, allowing the regions to run their businesses at the same time as finalising any operational detail within a joint agreement."