Seven of Sky Sports' pundits will be going head-to-head in Sky Bet's first ever Six Nations Charity Challenge
Sky Sports rugby experts pundits go head-to-head in Sky Bet's a Six Nations Charity Challenge.
Last Updated: 31/01/14 9:49am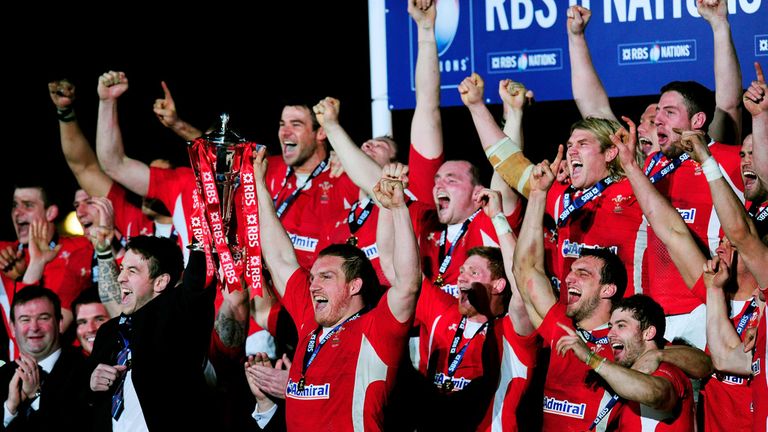 With £1,000 up for grabs each week - plus a £1,000 bonus on offer to the overall winner - you can bet the rivalry between the experts will be fierce!
The rules of the challenge are clear. Each pundit makes one outright prediction in this year's Six Nations and then one weekly bet for each round of matches.
The pundit who wins the most money across the six selections wins the £1,000 bonus for their chosen charity.
Barnsey has certainly stuck his neck out and is confident that England can win their first Grand Slam title since 2003 and dismisses the stats that say the French always win after a Lions tour.
"French titles in Lions years are being overplayed," argues Barnes. "The evidence on the field suggests that they are beatable, if England win in Paris they have Ireland and Wales at Twickenham."
Dewi and Ieuan disagree with the former backing France to win the title and the latter backing Wales to make Six Nations history and claim a third title in a row - no mention of Grand Slams though!
"Wales have a settled team and they know how to win," says Ieuan. "The fixtures have also fallen very kindly with a start at home against Italy."
The same can't be said for Scottish advocate Lawson who says: "It pains me to back against Scotland, but I think the Irish will be the first away winners this season."
The former international scrum-half is backing Wales, France and Ireland all to win at 10/11 this week.
Keep up-to-date with the pundit's tips this year via Sky Bet's Six Nations Charity page here and follow their weekly selections on Twitter #SkyBetCharityChallenge.
Click here to see their predictions in the Six Nations Charity Challenge