Summer Internationals: Aaron Smith says Twickenham defeat in 2012 still haunts him
Last Updated: 06/06/14 6:33pm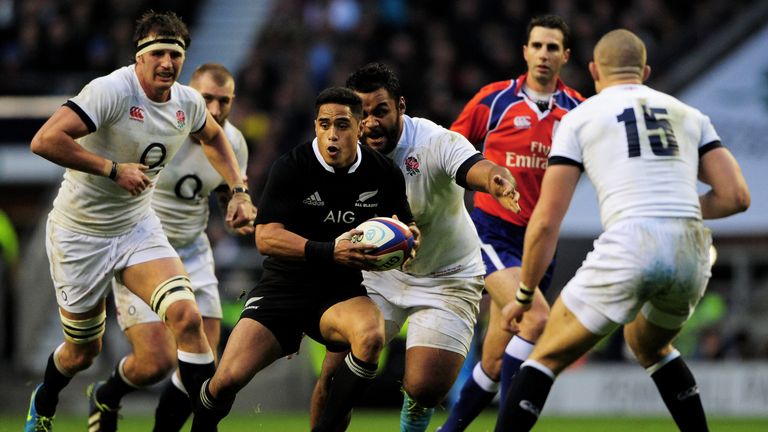 Aaron Smith intends on using the agony of his only defeat in a New Zealand jersey to fuel his performance in Saturday's first Test against England.
The All Blacks suffered a 38-21 defeat at Twickenham in December 2012 and although that loss was avenged at the same venue a year later, it continues to haunt Smith.
"England showed a lot of fire in that game. I still have clear memories of that day. It's quite painful still," said scrum-half Smith, who has won 26 caps.
"It's still there to fuel to me - the way it happened. They blew us away in the end. I learnt from that game that it's not about trying to win the game early.
"It's a general big-time Test match where you try and win as many moments as you can. It was a lot better in the second game and we showed them a lot more respect.
"Everyone thought 'oh God no' when England went ahead but we had to trust our plan and we got the win which was really good."
Dangerous
That loss at Twickenham was New Zealand's only defeat since lifting the 2011 World Cup, and Smith is relishing the chance to face England on home soil.
"England are really a dangerous animal and still have the brute size that their sides always do," he said.
"They play with a lot of width and like playing footie. It's refreshing to see because it's an exciting brand of rugby.
"We're playing in our home ground for once. I've played them twice and it's not too much fun at Twickenham.
"That's their place, they like to play there and it will be nice to play them in a place I like to play as well.
"Eden Park's a good ground and there should be fireworks in a sense and hopefully we're making the bigger bangs."
New Zealand have been known to show signs of rustiness in their season opener but captain Richie McCaw said they won't be using that as an excuse if things go wrong in the first of three Tests against England.
"The reality is it's not going to be perfect because you've got 15 guys trying to stop you," said McCaw.
"But, accepting mistakes just because you haven't played together for a while - that's not the standard you need to be at playing for the All Blacks."