Commonwealth Games: Ex-captain Ollie Phillips backing England Sevens
By Dev Trehan
Last Updated: 21/07/14 3:17pm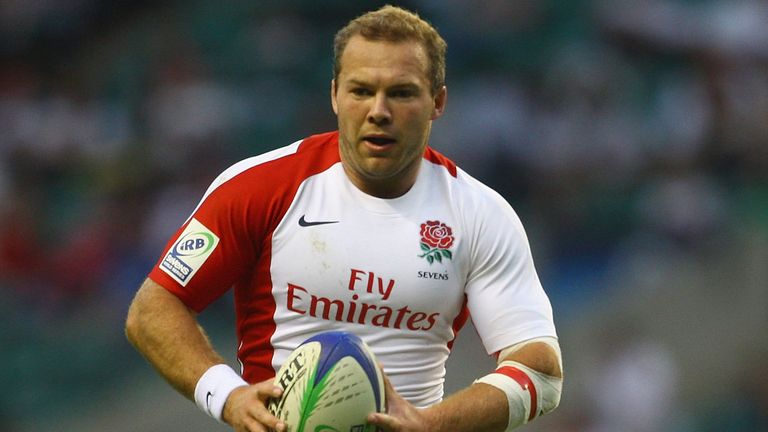 Former England Sevens captain Ollie Phillips is confident that Team England will perform well at the Commonwealth Games which begin in Glasgow next week.
England finished fourth in the Rugby Sevens at the 2010 New Delhi Commonwealth Games after a narrow defeat to South Africa in the bronze medal match.
And former Stade Francais and Gloucester player Phillips, who has not played for over a year due to injury, is confident England will give a good account of themselves in Scotland.
"I've heard a few of the boys are back in the squad, the likes of Dan Norton, Tom Powell, and James Rodwell," Phillips told Sky Sports.
"I've played with all those guys and Tom Mitchell is a fantastic skipper for the side. I'm sure they are going to do great, they've got a great coach (in Simon Amor) and I wish them all the best.
"I don't know about their medal chances but they are a great side."
Phillips, who briefly moved in with the recently-retired Mike Tindall and his wife Zara Phillips while house-hunting in Gloucester, has just returned after competing in the Clipper Round the World Yacht Race.
After circumnavigating the globe, Phillips revealed he will now attempt to return to competitive rugby and admitted he has one eye on 2016 in Rio when Rugby Sevens makes its Olympic debut.
"People say you find yourself at sea and all that sort of stuff," he said. "I wasn't looking for anything, I just wanted to have the greatest experience of my life and I certainly had that and where that leads me, where that takes me, who knows, but I'll keep pushing on.
"I've missed the rugby training and hopefully I can return. I left with a calf injury after severing a nerve so I'm hoping that it's now all recovered and will be alright.
"Fingers crossed I can go back and play for England and go to the Olympics, but we'll have to wait and see."