Australian Rules star Israel Folau confirms switch to union
Former Australian rugby league international Israel Folau has confirmed he is switching codes to union.
Last Updated: 04/12/12 8:50am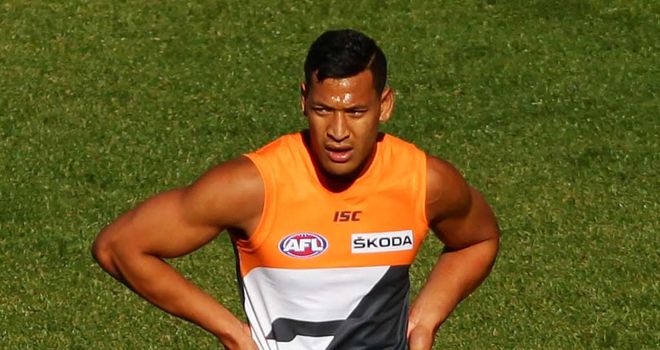 It will be the third code for Folau, who most recently played Australian Rules at the top level in the Australian Football League (AFL).
The announcement ends a month of intense speculation about the talented 23-year-old's future since he cut short his multi-million dollar, four-year deal with AFL club Greater Western Sydney on November 1, citing a lack of passion.
Folau, previously had a successful NRL career with Melbourne Storm and the Brisbane Broncos and played in the 2008 Rugby League World Cup.
It had been suggested he would head for France, where any number of Top 14 clubs would have offered him a lucrative contract.
But he opted for the Waratahs in the Super Rugby series on a one-year contract.
"I'm really excited by this opportunity and looking forward to having a crack at union," he said, adding that a talk with Waratahs coach Michael Cheika persuaded him his future lies in union.
"We talked about what he wants to do with the team, the style of rugby he wants to play and the quality of the squad that he has, with all the Wallabies guys. That's what got me interested."
Cheika said: "He's a quality person. In the three or four times we've discussed rugby, he's shown me that his character is A1 and he'll fit exactly into the values we have here."