Sonny Bill Williams ruled out for nine months with Achilles injury
By AP
Last Updated: 10/08/16 10:58am
Sonny Bill Williams has been ruled out for up to nine months after suffering a ruptured Achilles tendon in New Zealand's shock defeat to Japan in the Olympic rugby sevens.
The highest-profile player in rugby's return to the Olympics after 92 years, Williams carried the ball into a tackle early in the second half, then stayed on the ground holding his left ankle before being helped from the field.
A despondent Williams was taken to a hospital and medical tests showed a partially ruptured Achilles tendon, which is expected to keep him on the sidelines for up to nine months, ruling him out for the All Blacks in 2016.
"He's obviously shattered and disappointed," said New Zealand coach Gordon Tietjens, who also lost Joe Webber to a shoulder injury.
The New Zealanders rallied to beat Kenya 28-5 but now face unbeaten Great Britain on Wednesday in their last Pool C game.
"We've just got to get on with it," said Tietjens. "The guys bounced back with a lot of character against Kenya."
But they will have to do so with one man down in the squad, with only one replacement allowed. Sione Molia was called in to replace Williams.
Tietjens said Japan proved in the 14-12 win over his team and in the narrow 21-19 loss to Britain that the competition was intense for medals.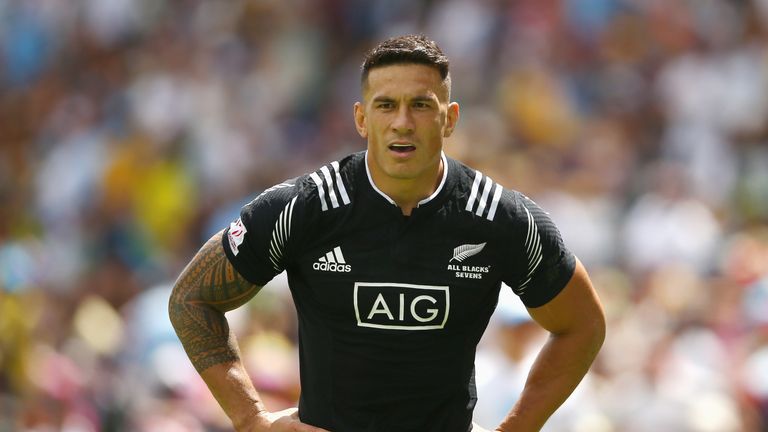 "They're a good team. They pushed Britain very closely as well; perhaps that says it all," he said. "There are no given games these days.
"I knew with Kenya and Britain, there was a chance we weren't even going to look at the quarter-finals, so we've got a chance on Wednesday to get in there."
The New Zealanders were hoping to have Williams back around the team in some way during the Olympics.
"He's a great professional. Very infectious. He certainly helps the younger players. He's got a great work ethic," Tietjens said.
"For that injury to happen in the first game of the tournament is devastating.
"We've struck a horrendous amount of injuries this year in the world series as well but there's a lot of character in this team, I can assure you."