Fiji sevens coach Ben Ryan unhappy about overseas poaching
By Andy Swales
Last Updated: 22/09/16 1:45pm
Fiji's Olympic gold medal-winning sevens coach Ben Ryan says unscrupulous agents are stripping the Pacific Islands of their rugby talent.
Ryan, who led Fiji to glory in Rio last month, is unhappy that the country's best players end up representing other nations in the world game.
Samoa and Tonga are also losing out, with Ryan saying that France is the latest country removing many of the Pacific Islands' up-and-coming union stars.
And the 45-year-old Briton told BBC Scotland: "We've got no licensed agents in the Pacific. Anyone can do anything, so it's the Wild West in that respect.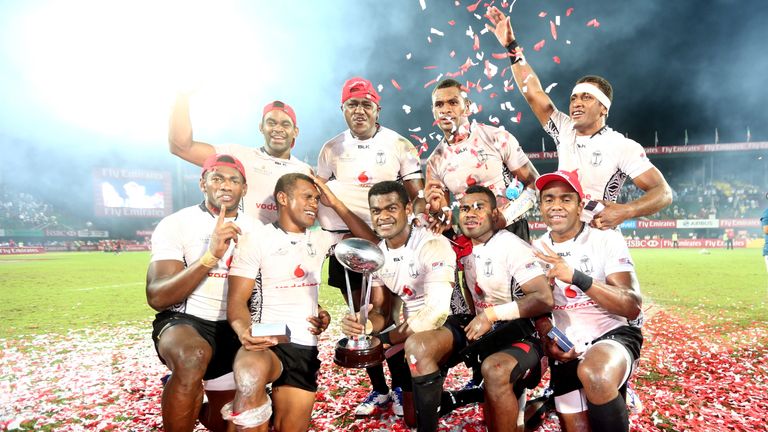 "The guys now are starting to turn up for all these other national sides.
"Unless you've got a full Test cap, you can't come into the (English) Aviva Premiership, and it's a lot harder to come into the UK, so the French are poaching everyone.
"The closest professional league to us in Fiji is the ITM Cup in New Zealand and you can't go there as an islander unless you're still able to be qualified to be an All Black.
"So they get players that spend two or three years there, they get a Super Rugby contract dangled in front of them, and they don't then come back across to play for Fiji. And Australia's the same."
And Ryan believes the future for Fiji, Samoa and Tonga is anything but rosy.
He added: "In 10 years' time, if things don't change, I see an Australian side with half their team coming from the islands, at least.
"I've heard of at least another dozen coming through the Australia ranks.
"There will be four or five others in France without doubt, because I know there are young kids there who are phenomenally talented and a year off getting residency. So it's inevitable, unless we make something happen quickly. 
"I went to Toulon in pre-season and they knew about 15-year-olds that were playing in Fiji school competitions.
They get a Super Rugby contract dangled in front of them, and they don't then come back across to play for Fiji.
Ben Ryan
"They'll go to the villages, they'll give some money or incentives to their family to get them to go overseas.
"Then they'll take them to their French, Australian or New Zealand clubs or schools or academies.
"Some guys will make it, some guys won't. It's an educated gamble that more often than not pays off."