Scotland head coach Gregor Townsend hailed his side's performance after they pulled off a stunning 24-19 win over Australia to move up to fourth in the world rankings.
A strong display defensively saw the visitors capitalise on a number of Wallabies' mistakes, as Townsend's men held on to record their second consecutive win of the tour and secure a monumental victory.
A frantic finale saw the Wallabies come close to snatching victory when they were awarded a penalty moments before the end, but Scotland dominated at the breakdown to win a penalty of their own and seal triumph.
Delighted with the performance of his players, who fought off a late attack from the hosts, Townsend said: "The last 15 minutes are fresh in the mind and they required huge effort because the Wallabies had a lot of possession.
"You could see their line break when we were only five points up in our 22 with the crowd behind them. The effort to get back on the ball, and Alex Dunbar managing to get the turnover, it was fantastic.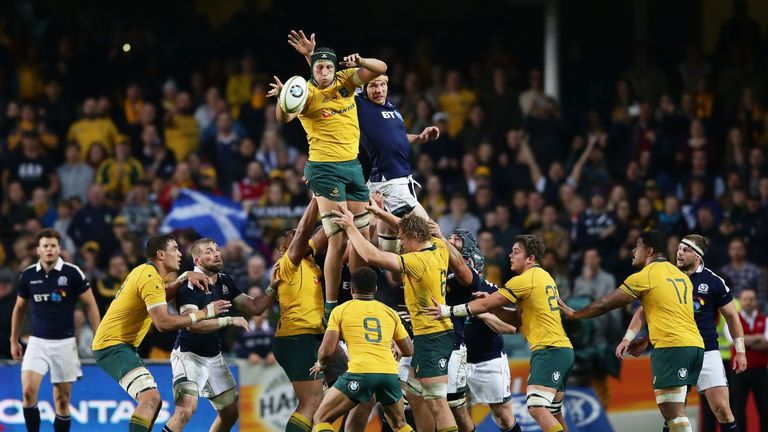 "If you have to defend 10 to 15 minutes against a team as brilliant in attack as that, you need strong bonds, and that is what this team has."
Townsend praised the resolute defending shown by Scotland, in what was a frantic finale.
"A lot is about what happens when you have not got the ball," he added.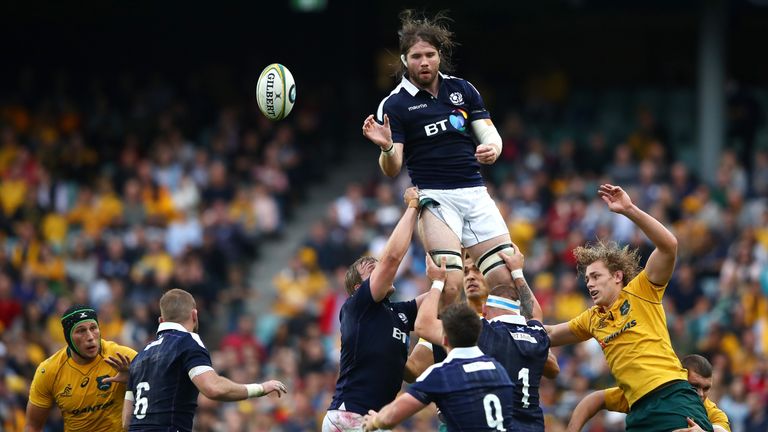 "They made the right decision to drive the line-out and keep possession in that last minute but it was a great bit of play from the Australian defence to get a turnover, then it was great play from us to get it back."
Meanwhile, captain John Barclay admitted the final minutes were equally as nerve-wracking for the men on the field.
"It was a bit tense at the end but the work that had gone in prior to that is what won the game," he said.
"They play a fast game, that is as fast as I can remember playing in. The fact that we managed to slow the ball down helped. The boys put everything out there, which is all you can ask.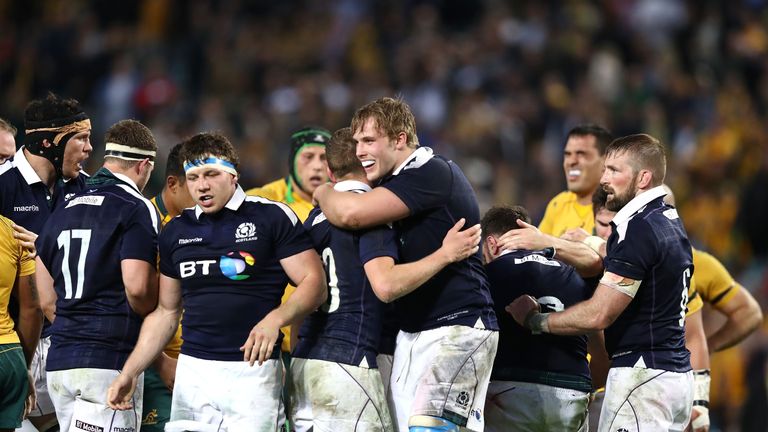 "It will give us confidence, the fact is that we have come out the wrong side of a couple of these over the last few years. It is nice to close out one. The Six Nations we closed out a couple of really important results in the Wales and Ireland games, which shows we are getting better at closing out games."