Warren Gatland confident Johnny Sexton and Owen Farrell can handle Sonny Bill Williams
Last Updated: 29/06/17 10:10am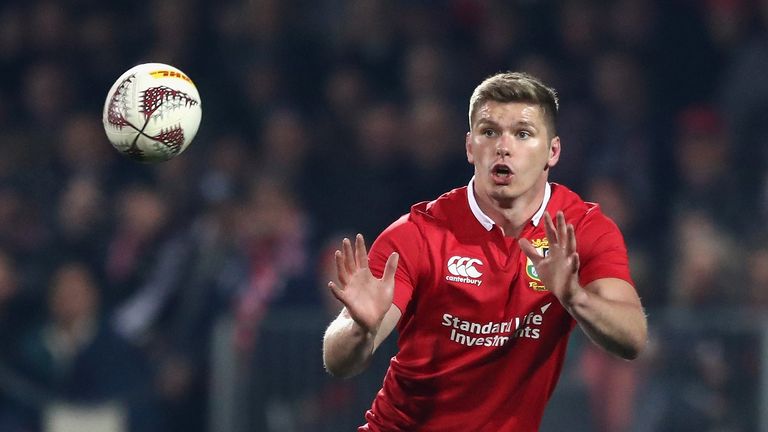 British and Irish Lions head coach Warren Gatland insists Johnny Sexton and Owen Farrell can "do a job" on New Zealand battering ram Sonny Bill Williams in Saturday's second Test.
Gatland has paired Sexton and Farrell as twin playmakers in a bid to outflank New Zealand on the counter-attack in Wellington.
England centre Ben Te'o bashed Williams into a quiet night in the Lions' 30-15 first Test defeat in Auckland last weekend, but Gatland remains adamant Sexton and Farrell can handle the All Blacks talisman.
As for naming both Owen Farrell (inside centre) and Johnny Sexton (fly-half) in the starting XV for Wellington, Gatland added: "Johnny and Owen haven't started but have had quite a bit of time together.
"It's just given us two ball players and two kicking options at first and second receiver, so we're happy with the mix.
"One concern we might have is that looking at the long-range weather forecast it doesn't look too great for Saturday night.
Normally in the past, when he's had those challenges, he's really fronted the next game.
Warren Gatland on Alun Wyn Jones
"So we may have to change how we play tactically. And, of course, defensively we'll have to do a job on Sonny Bill Williams, too.
"He came pretty direct at us and got away a couple of offloads, so it's going to be important we shut him down."
As for the threat caused by Williams, he went on: "We allowed Sonny Bill too much time on the ball last week.
"I can't remember Sonny Bill passing the ball in the game, but he got some good gainline for them, got a couple of good offloads away and got them some front-foot ball.
"So we just need to make sure that our line speed, that's important for us, to stop him being as effective as he was. And we've been working pretty hard on that."
As well as in the centres, Gatland says Saturday's second match represents a huge test for Alun Wyn Jones.
Most observers felt that the Wales forward struggled during last weekend's opening salvo in Auckland, but Gatland has kept faith with the 31-year-old second-rower.
The Lions coach said: "It is a big game for Alun Wyn. He knows. He was a bit disappointed last week in how it went, and he's pretty focused and pretty motivated.
"It's potentially a one-on-one challenge with him and his opposition. Normally in the past, when he's had those challenges, he's really fronted the next game.
"He's trained well this week and I think he's looking forward to Saturday night.
"We had a long debate about a six-two split on the bench. And in the end, it was just too much of a risk, if we lost a couple of backs.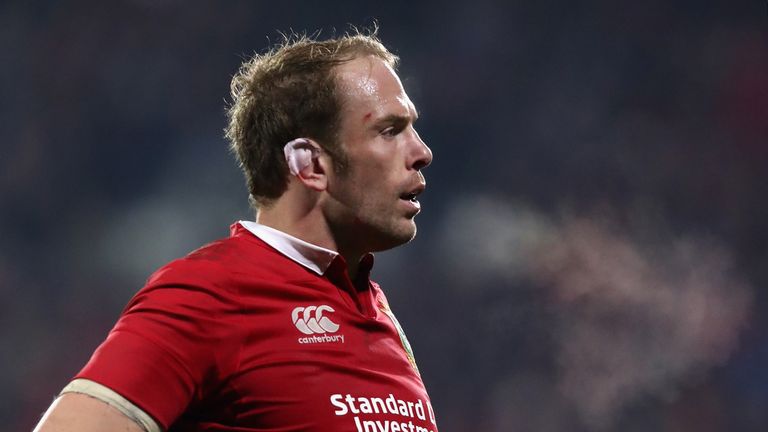 "We've got a couple of players who haven't always had the greatest injury record in big matches.
"We saw the All Blacks last week losing two backs, and potentially the pressure that puts you under having to bring a nine on and move some people around. But we did have a long discussion about that."
Get Sky Sports Day Pass and watch New Zealand v The Lions in the second Test