The British and Irish Lions used a rush defence to great effect in their drawn series against the All Blacks this year but fly-half Beauden Barrett says the world champions will be ready to counter if the Wallabies adopt the same tactic on Saturday.
The All Blacks, who face Australia in the Rugby Championship opener in Sydney, romped through last year's tournament with an average of six tries per match on the back of a fast-paced, high-skilled game with Barrett pulling the strings.
In their three-Test series, the Lions were able to stifle the All Blacks attack with a defensive pattern that pressured Barrett in close and cut off his options out wide.
While other teams may see the system as a blueprint for how to play against the world champions, 2016 World Player of the Year Barrett said the All Blacks had already come up with ways of exploiting the space it can offer.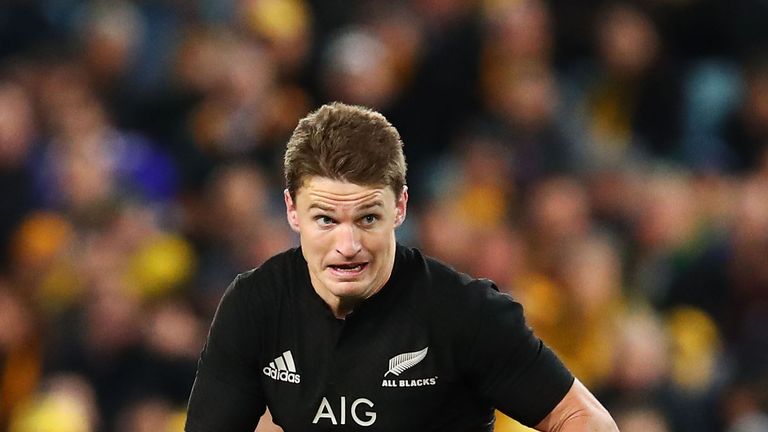 "Some teams in Super Rugby adopted that style of defence too, and we do understand it puts the person with the ball under a bit more pressure," Barrett told reporters in Sydney on Monday. "But ... there are opportunities elsewhere.
"If the Wallabies do bring that on Saturday, we have learned ways to deal with it. It is an ongoing trend; more teams are starting to bring that line speed."
While Australian rugby is beset by problems on and off the field, the ease with which the All Blacks won last year's southern hemisphere competition seems to have been forgotten, perhaps due to the Lions series.
The combined side forced the All Blacks into errors, put them under sustained pressure and exposed some poor decision making.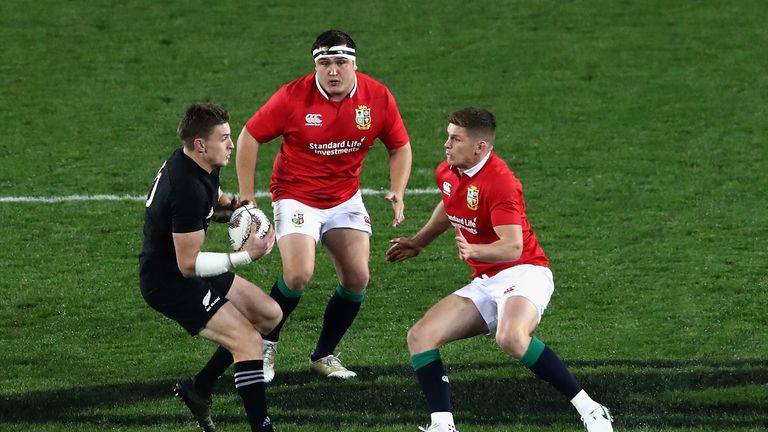 With the team building to the Rugby Championship and looking ahead to the 2019 World Cup, Barrett said the Lions series had been the ideal wake-up call.
"We were perhaps tested in areas where we haven't been before, so that's exactly what we wanted," he said.
"We ask those hard questions of ourselves and of our team mates and it gets the best out of the team. It is just what we needed."