Dave Rennie excited by fresh challenge at Glasgow Warriors
By PA Sport
Last Updated: 16/08/17 4:04pm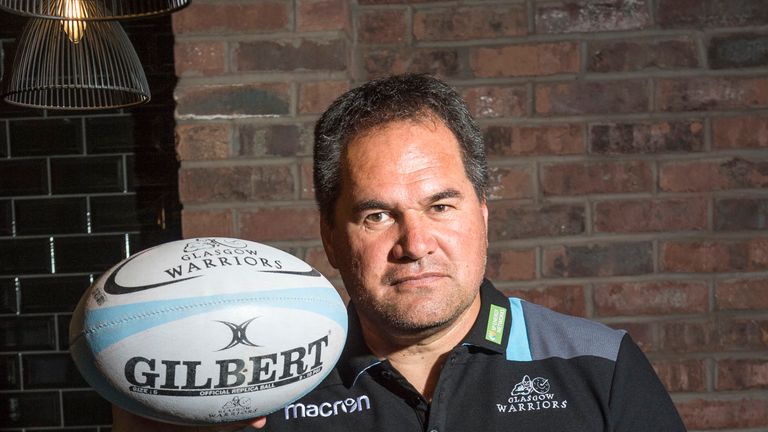 New Glasgow head coach Dave Rennie is looking forward to challenging himself in a new environment after succeeding Gregor Townsend.
The New Zealander was revealed as the man to take over from Townsend last year, but has had to wait until the end of his contract with the Chiefs before taking over.
The 53-year-old is a well-respected coach in the southern hemisphere, having led the Chiefs to unprecedented success in Super Rugby.
He won titles in his first two seasons in 2012 and 2013 before leading them to the play-offs in every subsequent campaign, the most recent of which finished little over two weeks ago.
However Rennie, who has been widely tipped to replace Steve Hansen as All Blacks coach one day, is relishing the opportunity to test himself in the new Guinness PRO14.
I think the hard work that has been done in previous years puts us in a good position but we have a lot of work to do in developing players.
Dave Rennie
"It's easy to stay where you are," he said, "but I've always been keen to coach overseas and this was a good fit with the timing.
"I promised my wife Steph about 30 years ago, so there's not many free weekends over here but we will try to sneak away to find some sun when those darker weekends come."
On the possibility of lining himself up for the All Blacks role at the end of the next World Cup, Rennie added: "I'm not coming here to think I'll position myself for an All Black role. Who knows, Steve Hansen might stay there for another couple of World Cups.
"I saw this as a great opportunity for my wife and I, and a great opportunity to grow. The competition is different, it's refereed differently and it's almost a different game at times."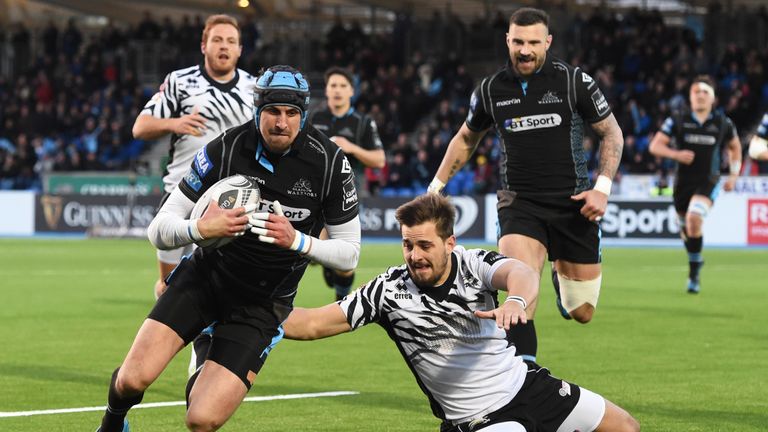 He added: "I'm going to learn a lot, playing in different conditions. Super Rugby is played in the summer but it's going to be a little bit different here.
"We will play in some challenging conditions and in different countries and so on. The guys here [fellow coaches] have got a fair bit of experience of footie over here which will help."
Culture
Rennie will be looking to restore the Warriors to the success of three season ago, when Townsend led them to success in the PRO12 before performances dropped off and the former head coach departed to take the Scotland job, but has refused to commit to any targets ahead of the new season.
They finished sixth last season after winning the title and finishing third in the previous two years, but the former Wellington centre is focusing on building a culture to bring the best out of his players.
He said: "You have to create a culture where they want to work hard for each other and play for something bigger than yourselves. That's why we're keen to get around the region and get a real connection. I always found that has been a big part of it.
"In the competition I just came out of, we didn't necessarily have the best side but we put ourselves in the race every time.
"I think the hard work that has been done in previous years puts us in a good position but we have a lot of work to do in developing players."