England skipper Sarah Hunter says defence won their WRWC semi-final
By Michael Cantillon
Last Updated: 22/08/17 10:57pm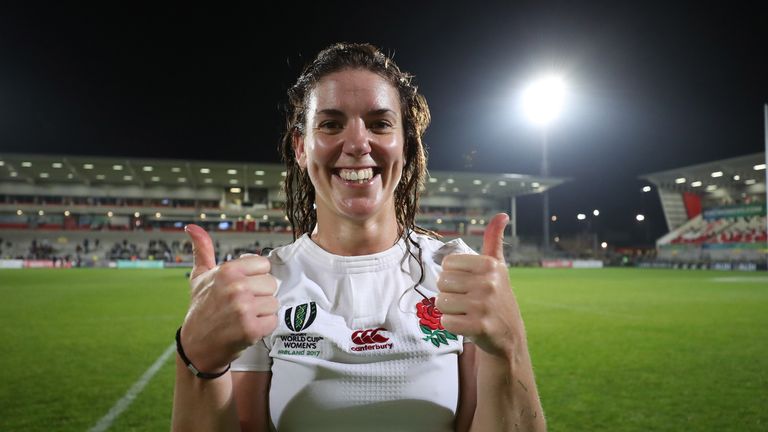 England captain Sarah Hunter said the team's defence was behind their victory over France in the semi-final of the Women's Rugby World Cup.
England will face New Zealand in the World Cup final on Saturday after a 20-3 victory against the French in Belfast on Tuesday, as prop Sarah Bern and replacement back Megan Jones scored decisive second-half tries.
France dominated the ball for large periods of the opening 40 minutes, forcing England to make an incredible 51 tackles after just 13 minutes of the semi-final at the Kingspan Stadium.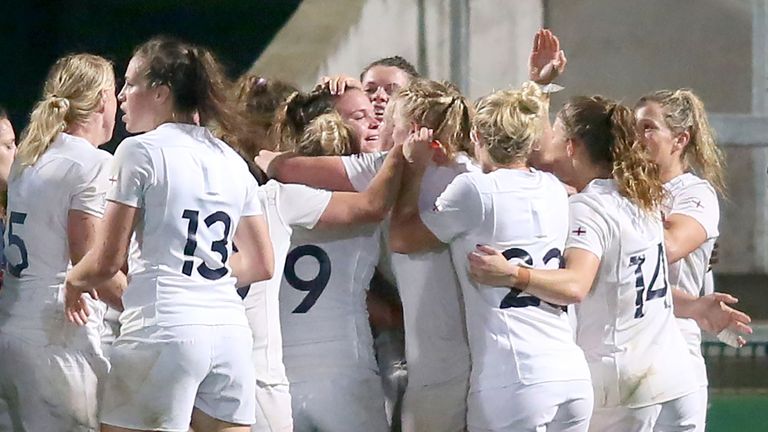 The French could not get past a solid English defence for the entire 80 minutes, and No 8 Hunter was full of praise for her side's rearguard action.
"I think it's fantastic that we've come and done the job that we wanted to do," Hunter said after the victory.
"From 1 to 23, our defence won that game. France came at us and they were fantastic and they've given us our greatest test that we've had so far at the Rugby World Cup.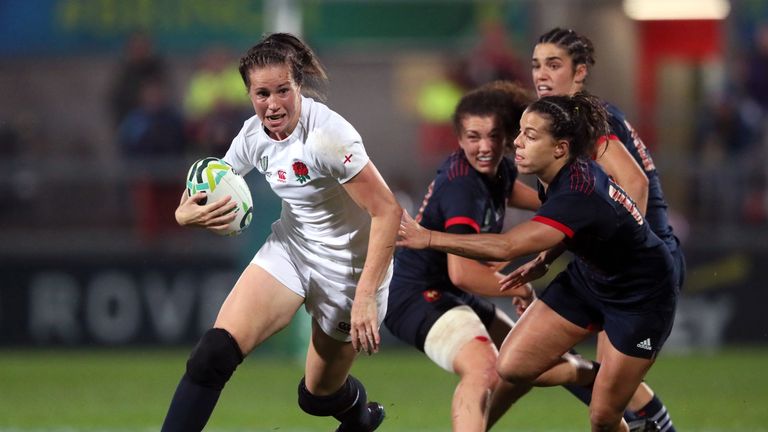 "But one thing we knew we had is the right mindset and we fought for every inch of that win tonight."
The game, played in rain-soaked conditions, was dominated by defence as over 320 tackles were made throughout the contest.
With 12 minutes to go and the score still 13-3, Julie Annery was initially awarded a try in the corner for France before the TMO ruled it out for a foot in touch following a phenomenal Megan Jones tackle.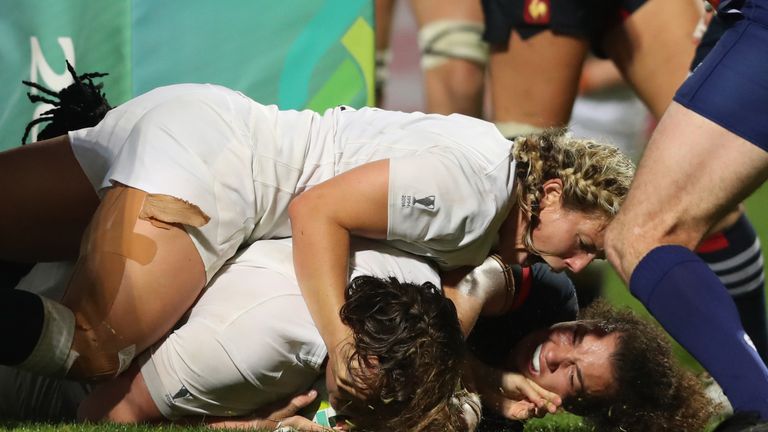 The incident was one of a number of pivotal moments England got right in the fixture, and Hunter recognised its importance.
"I think one try there and they would have been back in the game and it would have been a very different finish," she added.
"But we pride ourselves on our defence and Megan (Jones) certainly made a fantastic tackle there, but all through the night people were putting their bodies on the line to stop the French getting across.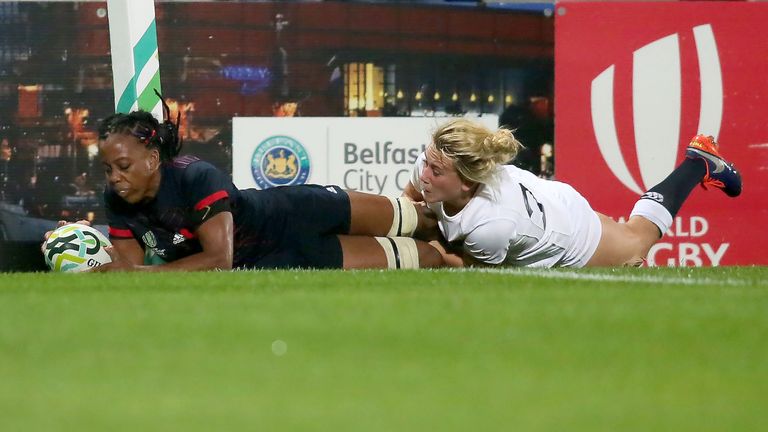 "I think both sides were going for it and wanted to play an attacking style and both defences stood up to it and the tackle count certainly stands to that.
"But we had a white wall and there was no way anything was getting across our try-line."