Israel Folau's views on same-sex marriage will not affect Australia selection, says Michael Cheika
By Sky Sports News
Last Updated: 14/09/17 2:43pm
Australia coach Michael Cheika says Israel Folau's views on same-sex marriage need to be respected and will not affect whether he is selected for the national team.
Australia are holding a referendum on whether to legalise same-sex marriage, although the results from that are not legally-binding.
The Australian Rugby Union (ARU) has backed the 'yes' campaign, while Folau - a devout Christian of Mormon upbringing - has confirmed that he will not be supporting their stance.
Folau tweeted on Wednesday: "I love and respect all people for who they are and their opinions, but personally I will not support gay marriage."
But Cheika has since refused any suggestion that the presence of Folau in his squad for the Rugby Championship Test against Argentina on Saturday would create disharmony.
"One of the great things about Australia is that you can say what you feel and you can have respect given to you and pay respect to others," Cheika said.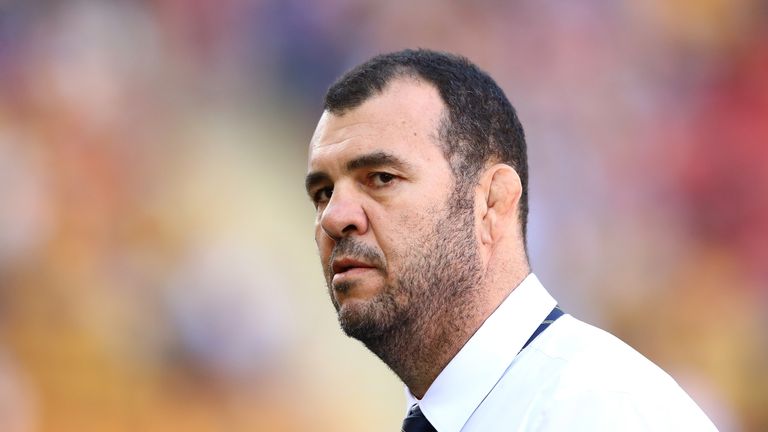 David Pocock, a team-mate of Folau, is a staunch 'yes' campaigner and has even delayed his own wedding until same-sex relationships are given the same status as heterosexual marriage.
He tweeted on Wednesday: "When my survey arrives I'll vote yes for justice and love."