Agulla keen to win next time
Leicester¿s defeat at Twickenham has made winger Horacio Agulla even more determined to win the trophy next year.
Last Updated: 31/05/11 12:55pm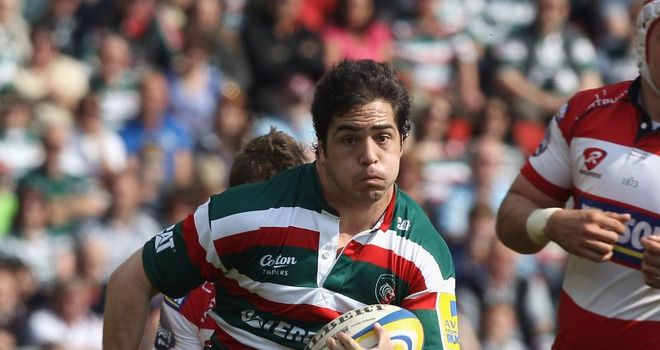 Leicester's defeat at Twickenham on Saturday has made Argentine winger Horacio Agulla even more determined to win the trophy next year.
Agulla made his 22nd appearance in the Grand Final showdown against Saracens since joining the Tigers at the start of the season.
The 26-year-old watched last years' Premiership Final while he was still with French club Brive, when Leicester came from behind late on to beat Saracens.
But at the end of his first season with the English giants, Agulla had to suffer the disappointment of defeat as the Tigers went down 22-18 to their London rivals.
"It was a huge experience for me to end the year with the final," he said after the match.
"I have played at Twickenham for Argentina a couple of times before but this was different, today was a final and it was a very special game in the season for the club.
"It was great to be a part of that, but we are very disappointed obviously that we could not win it.
Few opportunities
"It was another very close game. We did not play well in the first half, we did not take good decisions at times.
"But then in the second half we played a lot better, we started to play more like we are used to playing, and maybe we could have got the win in the end.
"There were a few opportunities for us to maybe score in the second half and in those moments you have to take them in these games or the other team will take theirs."
Looking back on his time so far at the club Agulla added: "In the first part of the year it was hard because I did not play so much and the coaches did not know me.
"But I think they know me now, the fans as well, they give me support and I really enjoyed that.
"I want to thank the fans for the support and the coaches as well for giving me opportunities.
"Next season is going to be different because I know the teams, the players, the coaches, the moves, they know me and my language is getting better - it is better than the Kiwis!
"I don't want to have just the experience of this final with Leicester, I would love another chance to win the final."