Lamont not ready for home
Scotland's Sean Lamont is desperate to extend his World Cup stay with victory over England.
Last Updated: 29/09/11 4:28pm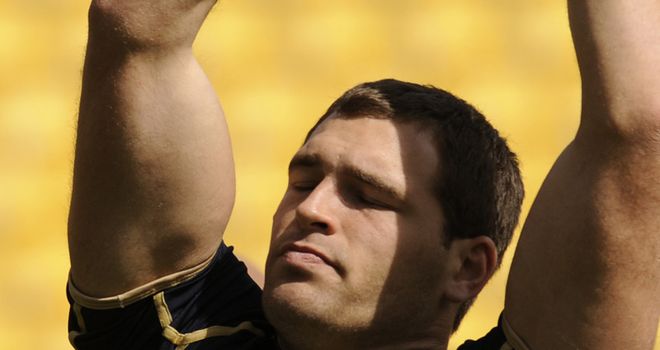 Scotland are desperate to extend their World Cup stay in New Zealand with victory over England in Saturday's do-or-die Pool B bout in Auckland - and Sean Lamont does not even wish to contemplate flying home.
To advance to the quarter-finals, Scotland must deny England a losing bonus point, which is awarded when a team finishes within seven points of the victor.
Centre Lamont said: "A win without an eight-point margin is a loss as far as we're concerned.
"We know the job we need to do, but it's still a lot of pressure.
"None of the boys are ready to go home yet. None of them."
Permutations
There are many permutations in Pool B, but with Argentina, who beat Scotland 13-12 in agonising fashion last weekend, expected to beat Georgia on Sunday, Scotland must defeat England by their largest margin in 25 years to maintain their record of reaching at least the last eight at every World Cup.
"I honestly thought we were gone after the Argentina game," Lamont admitted. "I didn't realise we still had a mathematical chance of going through.
"Getting another lifeline is a massive relief and there's no better game in the World Cup for a lifeline."
Many Scotland players have been asked if the prospect of eliminating England is an added incentive for the Eden Park clash.
Lamont added: "It's about us going forward. I don't really mind what happens to anybody else behind, provided we keep going that's the number one focus.
"I know that England will be flying for this because they know the risks if they don't perform, same as us."