Williams wary of Fiji
Shane Williams has called for a "big performance" as Wales attempt to reach the World Cup quarter-finals.
Last Updated: 29/09/11 10:51pm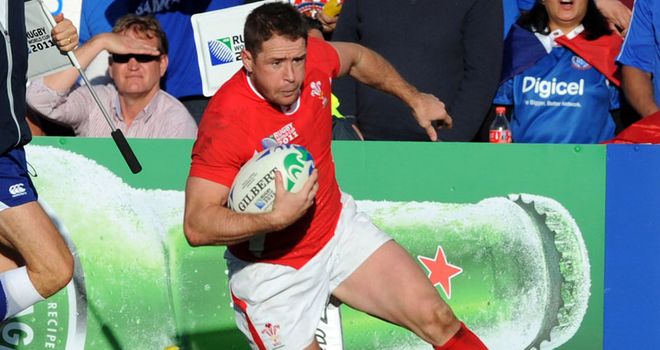 Shane Williams has called for a "big performance" as Wales attempt to book a probable quarter-final appointment with Ireland.
Wales, who face Fiji in their final Pool D fixture on Sunday, stand on the verge of securing last-eight status for just a fourth time in seven World Cup tournaments.
For such a scenario not to unfold, Samoa would need victory over world champions South Africa in Auckland on Friday, leaving Fiji then requiring a repeat of their 2007 World Cup win against Wales.
Waikato Stadium is the venue for Sunday's showdown, although Williams' potential involvement is unclear as he recovers from a thigh muscle strain.
Fiji's form has been underwhelming in the tournament so far. Although they beat Namibia easily, they then scored just 10 points and conceded 76 in being despatched by South Africa and Samoa.
Great side
But Williams said: "It is a very good Fiji side that can play some rugby if you let them. We need a big performance.
"It has been a tough group. Fiji had two tough games against a very good South African side and Samoa, who I feel are a great side.
"It hasn't been easy for Fiji, and hopefully it won't get any easier on Sunday.
"We have got complete respect for them. You can't not respect a team that has beaten you and had a draw against you over the last few years.
"When they start playing the rugby they want to play, there are not many teams that can compete with them. They are a very dangerous side.
"They probably haven't played the expansive rugby that they are used to playing, but the teams they've played against have stopped them doing that, and it is up to us to do exactly the same.
"We are a proud bunch of guys, and as far as we are concerned we want to go out and play to the best of our ability and beat Fiji on Sunday."