Easter eager for action
England's Nick Easter feared his Rugby World Cup would be over when he suffered a back injury.
Last Updated: 06/10/11 5:07pm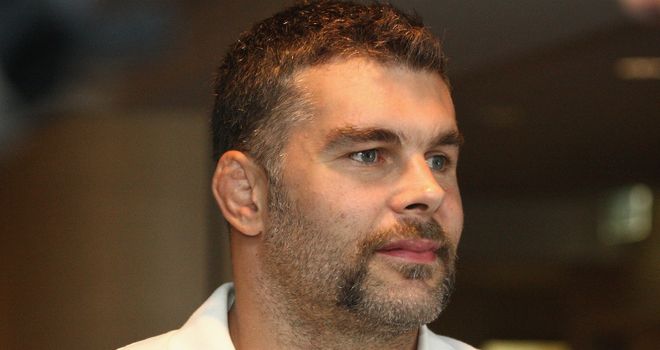 Nick Easter feared his Rugby World Cup would be over when he suffered a back injury which forced him to miss two of England's pool matches.
The Harlequins number eight, who has been recalled to start in Saturday's quarter-final against France, suffered a muscle problem in his lower back that was serious enough for England to call up Thomas Waldrom as cover.
Easter eventually responded to the treatment, though, and made his return from the bench in last weekend's 16-12 victory over Scotland.
"Two or three weeks ago I was doubting whether my participation would be on the rugby field in this World Cup," said Easter, who is currently sporting a moustache.
"I got really bored when I was out with my back injury and the only thing I could do was shave. And since then it's grown on me.
"I am a frustrated customer when it comes to injuries. I had an injection pretty early. You are supposed to wait seven to 10 days but because it was the World Cup I was given four to five.
"After the first couple of days it got stiffer but I was assured that is exactly what would happen.
"Now it is all over. I just want to play.
"I was very pleased to get 25-30 minutes last weekend and to start a World Cup quarter-final is what you aim for."
Thrill
However, Easter insisted the bungee jump he did in Queenstown on the Monday before his back seized up had nothing to do with the injury.
"It (the bungee jump) was close to the best five seconds of my life! I won't tell you what the best five seconds were.
"It was a great thrill and I was training fully the days after."
Easter takes over at number eight from James Haskell, who has been arguably England's most consistently impressive performer at the World Cup.
Manager Martin Johnson said Haskell was the most unlucky player to miss out on selection for the starting XV.
Easter anticipates an intensely physical showdown against a French side smarting from their defeat to Tonga last weekend.
Disarray
England are unbeaten in the tournament so far while France have also lost to New Zealand and are in a state of disarray.
Even so, Easter refuses to be complacent and warned England they will have to shape up against Les Bleus.
"It is going to be physical. We know there is a lot more to come from us and we have to perform or it will be the boarding pass on Sunday," said Easter.
"There will be bone-crunching tackles - there's added spice, a lot of history, let alone rugby history, between the two nations.
"You don't want to be the one allowing the other to get one over on you."