Foden: We blew it
Ben Foden admitted England squandered a glorious chance to reach the World Cup semi-finals.
Last Updated: 08/10/11 4:18pm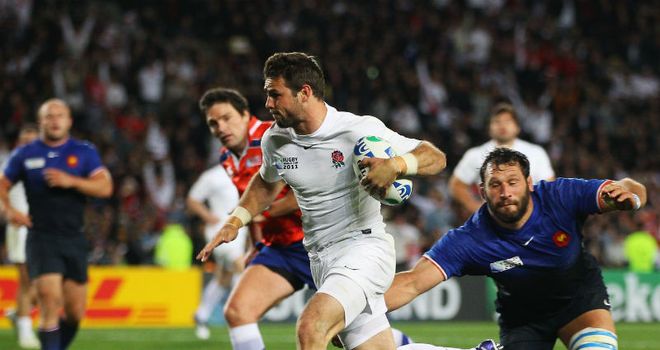 Ben Foden has admitted England squandered a glorious chance to reach the World Cup semi-finals after they crashed out to France.
The Northampton full-back blasted England's sloppiness as they went down 19-12 at Eden Park, failing to reach at least the semi-finals of a World Cup for the first time since 1999.
"I am gutted and livid," Foden said. "We had a massive opportunity and we blew it. "We are just frustrated in our performance. We didn't step up to the mark.
"The French were there for the taking and we didn't step up. You don't mind losing to a better team or to a great performance, but the French weren't brilliant by any standards.
"They took their opportunities and we just didn't stack up.
Disarray
"We have been waiting four or five months and to throw it away on that game is frustrating.
"In every game we have started slowly and we said this week if we started slowly and gave them opportunities they would punish us and that is exactly what they did.
"How many times are we going to have to learn that lesson before we come out of the blocks with a bit of spark about us? The first 20 minutes we have got to look at ourselves.
"For a lot of guys that was their last quarter-final in the World Cup and to come out and concede 16 points in the first 40 minutes is just not good enough."
England's lack of accuracy cost them two promising opportunities before the interval and although Foden scored in the second half, France were never in danger.
England lost their composure, trying miracle passes and committing knock-ons in desperation to bring themselves back into the game.
"It seems like there is a lack of spark and a bit of a lack of confidence," Foden added. "The French are a good team and it was always going to be a close contest. It was a contest we thought we would come out on top of."