England suspend Armitage
Delon Armitage has been suspended from the England Saxons Elite Player Squad following an allegation of assault.
Last Updated: 30/01/12 12:02pm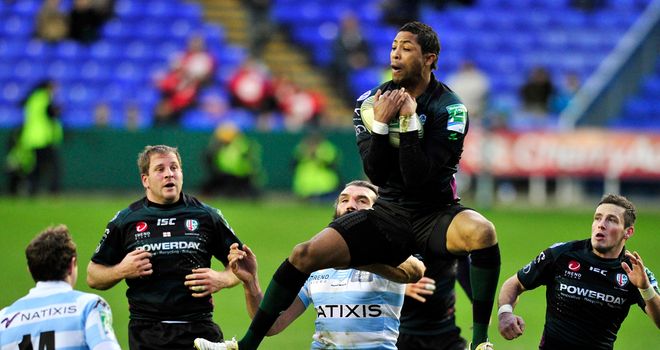 The Rugby Football Union has announced that Delon Armitage has been suspended from the England Saxons Elite Player Squad following an allegation of assault.
The London Irish full-back was arrested by Devon & Cornwall Police in Torquay in the early hours of Sunday morning after a fracas at a nightclub.
Armitage was released from the England Saxons camp after their game against the O2 Ireland Wolfhounds in Exeter on Saturday, before he later went on to be detained by police.
England head coach Stuart Lancaster said he was taking player behaviour very seriously and thus decided to suspend Armitage from the Saxons squad.
Martin Johnson had to deal with several well-publicised disciplinary issues during England's World Cup campaign in New Zealand, and they show no signs of stopping under Lancaster.
Authority
Keen to stamp his own mark on the squad, Lancaster says he will not stand for any lack of discipline within any of his squads.
"We take issues surrounding the behaviour of England players very seriously and as such have decided to suspend Delon from the Saxons EPS pending the result of the police inquiry," said Lancaster.
"We will then consider if further action is appropriate under the EPS Code of Conduct."
The problems with Armitage come quickly after Harlequins scrum-half Danny Care was ruled out of contention for England's Six Nations squad after he was arrested for drink-driving on New Year's Day.
Care admitted the charge at Southampton magistrates and was fined £3,000 and banned from driving for 16 months.
"High standards of behaviour are required from England players on and off the field," Lancaster added. "And they also need to understand that they should not put themselves in a potentially vulnerable position or environment."
A statement from London Irish added: "London Irish is extremely disappointed to hear about the incident involving Delon whilst on England Saxons release period and take these matters extremely seriously.
"We fully understand the RFU stance on this matter and will convene our own internal investigation to procure a full understanding of the matter in question, the outcome of which will determine any further action.
"Player conduct is a direct representation of the club and, therefore, inappropriate conduct will be strongly acted upon."