Hodgson ready for 'debut'
Charlie Hodgson says he may feel like an international debutant if he lines-up for England against Scotland on Saturday.
Last Updated: 01/02/12 9:57pm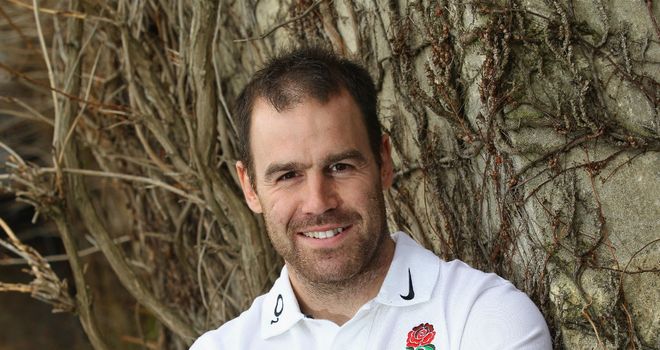 Charlie Hodgson says he may feel like an international debutant if he lines-up for England in their RBS Six Nations opener with Scotland at Murrayfield on Saturday.
The Saracens fly-half is likely to feature in a new-look England team which could include his uncapped club team-mates Owen Farrell and Brad Barritt in the centres.
Hodgson's international career was thought to be over after he took much of the blame for a 37-20 defeat to New Zealand on the 2008 summer tour.
Hodgson was dropped and has not started a Test match since, but with Jonny Wilkinson retired from international rugby and Toby Flood struggling with injury, the 31-year-old's chance has come again.
"It could feel like a debut. I feel very proud to be given the opportunity to be involved again. Who knows where it goes? I have learned not to look too far ahead," he said.
Belief
"I never really thought (it would end with England). It was always a case of working hard and never losing belief in my own ability.
"There are times when you think like you are never going to get picked, but I have always maintained I will work hard regardless of where I am or what I am doing.
"For me it is pleasing to be back in the squad. Is it worth it? The fact that I have gone through those (hard) times and come out the other side is a good judge of character.
"I am pleased that has happened. Obviously you are not pleased you get that adversity, but the fact I have come through those things and the coaches deem that I am good enough to be here still is a good thing for me.
"I am just more relaxed about things and it put things in perspective. The way the nature of the game is (means) some things go well, some don't. You can't let it worry you now."
Hodgson's creative qualities have never been in doubt, but he has had to work hard on his defence, a self-confessed weakness in his game.
Improved
Following the New Zealand game, the then acting England head coach Rob Andrew proclaimed that "bits of Test rugby are not optional" after Hodgson had been swatted aside by Ma'a Nonu, but the Saracens man says he has now improved defensively.
"I have to spend more time on that than anything else just to make sure it is up to scratch and I can cope with that," Hodgson added.
"I think it has improved. Being at Saracens, in a good defensive system, seems to be good.
"The big thing there is they don't ever criticise things for going wrong. If there is ever a mistake in defence, regardless of who it is, someone else is always there to clean up.
"It is a big thing they have with the culture of the club."