End of the road for Nallet
Lionel Nallet concedes his France career is now over after he was axed from the squad to face Wales this weekend.
Last Updated: 13/03/12 11:09am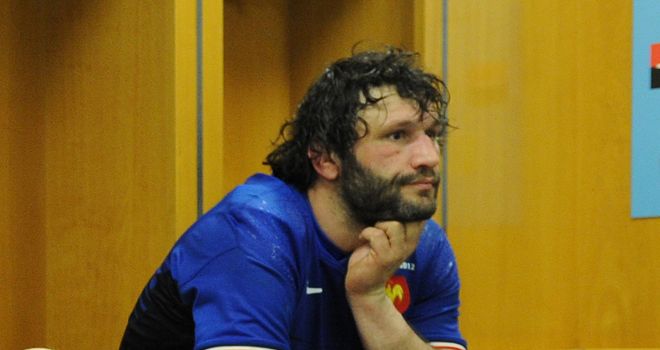 Veteran lock Lionel Nallet concedes his international career is now over after he was axed from France's squad for the final RBS Six Nations fixture against Wales this weekend.
Former captain Nallet, who has played 74 times for his country, was an unused replacement during Sunday's 24-22 defeat to England in Paris.
And, after being overlooked for Saturday's final match of the Championship against Wales in Cardiff, the 35-year-old admits his Test career is now over.
He told L'Equipe: "I had a deal with coach Philippe Saint-André. When I was called back due to injuries, Philippe told me he would like me to terminate my career on a Grand Slam or the match for the Grand Slam.
"But if there was no title, he would call someone else to prepare next tour in Argentina. Philippe confirmed my departure after the match against England. I was not surprised as it was unambiguous.
"That is a strong sign, French team is over for me since last Sunday.
"In which club I will go on my career? I don't know. I just got written propositions from clubs attracted. I will make my decision in a fortnight."