Sharples joy at Lancaster move
Charlie Sharples has endorsed the RFU's decision to appoint Stuart Lancaster as England head coach on a permanent basis.
By Mark Kendall - Twitter: @SkySportsMK
Last Updated: 29/03/12 5:17pm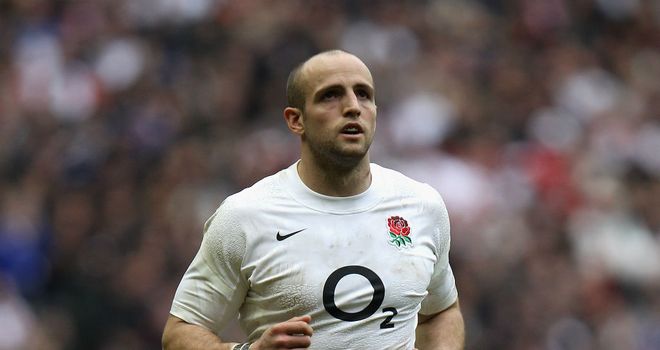 Gloucester winger Charlie Sharples has endorsed the Rugby Football Union's decision to appoint Stuart Lancaster as England head coach on a permanent basis.
Sharples was part of Lancaster's squad for the recent Six Nations championship and was handed just his second international start in the memorable victory over France in Paris.
England's second place finish in the championship - with four wins from five games - proved good enough for Lancaster to secure the top job on Thursday having initially been installed as interim coach.
Sharples, 22, is delighted with the decision to hand Lancaster the reins and is confident England can continue to blossom under the new regime.
"It's great news," Sharples told Sky Sports. "Obviously I think it's what a lot of people wanted.
Progress
"You speak to the players and I'm sure they'll be happy with the decision and personally it's great to see him get the job after what we did in the Six Nations and the way he brought the team forwards.
"I'll hopefully speak to Stuart in the next few weeks and he'll set some goals for myself moving forward.
"Obviously he's had a good start with the Six Nations and hopefully it will carry on that way."
Sharples' club coach, Bryan Redpath, also backed the decision to promote Lancaster, the former Scotland scrum-half insisting he had earned the right to have a crack at the job full time.
"I think it's a great appointment," Redpath said. "I think Stu has shown everyone, he's sometimes played a simplistic game but it's been effective and he's won four out of the five games and that's brilliant.
"Stuart should take a lot of credit for it, hopefully he can go from strength to strength."