Ashton's joy at Farrell choice
Chris Ashton is delighted Andy Farrell turned down England to remain at Saracens, where they will work together next season.
Last Updated: 29/04/12 4:48pm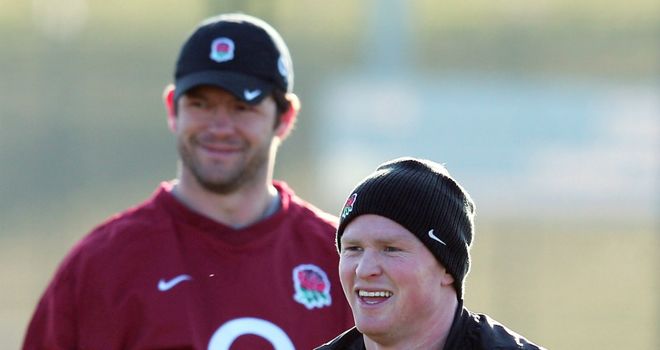 Chris Ashton is delighted Andy Farrell turned down the chance to become an England coach to stay with Saracens.
Ashton will join Sarries this summer from Northampton, and the England wing says the presence of Farrell was a major factor in his decision to move to Vicarage Road, both men having moved to rugby union from league.
Farrell turned down the chance to become a permanent member of England head coach Stuart Lancaster's staff to stay at Vicarage Road after serving as interim backs coach during the Six Nations.
"I'm pretty happy with Andy's decision - he's the main reason I went there," Ashton told The Rugby Paper. "It wasn't so much the offer because your market value is relatively the same, it was more about taking the next step in my life.
"From being where I was at Wigan to getting the chance to go and play under Andy is a big thing for me and with Joel Tomkins there as well him staying is a massive plus and I'm very grateful for that.
"Seeing the effect Andy had on England during the Six Nations, anyone who was in that squad can see the positives he brought. It's unfortunate for England he decided not to stay, but it's a big positive for Saracens.
"He's got a lot of strengths but he's an exceptionally good motivator. He knows how to say the right thing at the right time to get lads in the right place and he works real hard and puts a lot of time into his job to help you improve as a player."