Hudson: It's in our hands
Newcastle captain James Hudson is pleased the club's Premiership future is in their own hands ahead of the pivotal clash with Wasps.
Last Updated: 04/05/12 4:14pm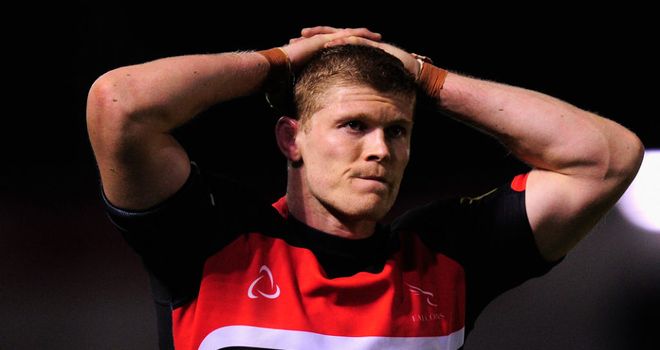 Newcastle captain James Hudson is pleased the club's Premiership future is in their own hands ahead of their crunch clash with Wasps.
A bonus-point victory at Adams Park - and denying opponents Wasps a losing one in the process - would preserve the Falcons' top-flight status and leave their opponents sweating on the drop.
The team that finishes bottom of the table is not guaranteed to be relegated, though, as the eventual Championship winners still need to meet Premiership entry criteria.
Bristol, London Welsh, Cornish Pirates and Bedford are still contesting silverware in England's second tier and if another team other than Bristol win then Newcastle or Wasps could be safe.
However, Hudson is leaving nothing to chance and following an upsurge in form the 30-year-old is determined for Newcastle to secure the result they crave.
Destiny
"For the first time in the last three or four months our destiny is in our own hands, and that is a huge thing for us as a team," commented Hudson.
"We have been putting in consistent performances in recent weeks and we have been getting the results during this run-in.
"We are now in a position where we are not waiting on other results and we know exactly what we have to do. It is all down to this one game.
"There are no distractions to what we are trying to achieve this weekend, which is great. We can go into the game focused on what we need to do.
"It is a good position to be in, it has to be said."
The Premiership have confirmed it will only be known at the end of the month if the team which finishes 12th will indeed be relegated.
"It would be incorrect to say at this stage that the team finishing 12th is relegated," a Premiership Rugby spokesman said.
"Relegation can only be confirmed after the RFU Championship final second leg on May 30, once the winner of that final is known.
"We expect to make a joint announcement with the RFU over eligibility for promotion to Aviva Premiership Rugby before the first leg of that RFU Championship final play-off."