Flatman forced to retire
Bath and former England prop David Flatman has called time on his playing career due to injury. He will stay with Bath in a business role.
Last Updated: 14/06/12 8:52pm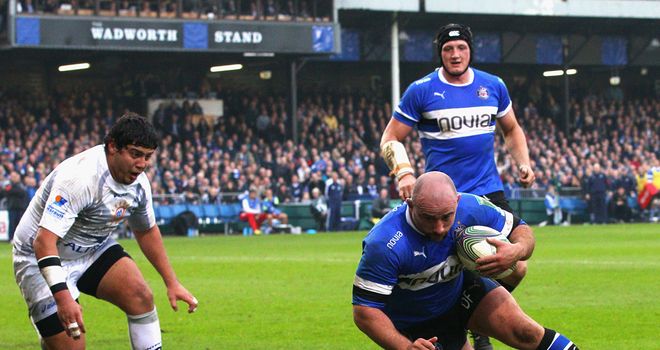 Bath prop David Flatman has ended his playing career due to injury.
The former England international, 32, announced he would be retiring from the game with immediate effect but intends to stay on at the Rec to work on the business side of the operation.
Flatman said: "It's been a difficult decision to make, but you have to listen to medical experts when they tell you it's time to stop.
"Naturally, it's tough coming to terms with this, but the club have been fantastic in their support.
Memories
"I have truly loved my time as a Bath player, and would like to thank all the players, coaches, staff and supporters who have made it so enjoyable.
"I've forged memories and friendships that will last a lifetime, and feel incredibly proud to have worn the jersey.
"I'm looking forward to staying with Bath in what I have no doubt will be a challenging but exciting new role."
Flatman made 161 appearances for the club and played eight times for his country, winning his last cap in 2010.