NFL clubs dash potential New York Heineken Cup clash between Saracens and Munster
Saracens' hopes of holding their Heineken Cup fixture with Munster in New York have been scuppered.
Last Updated: 12/10/12 11:32am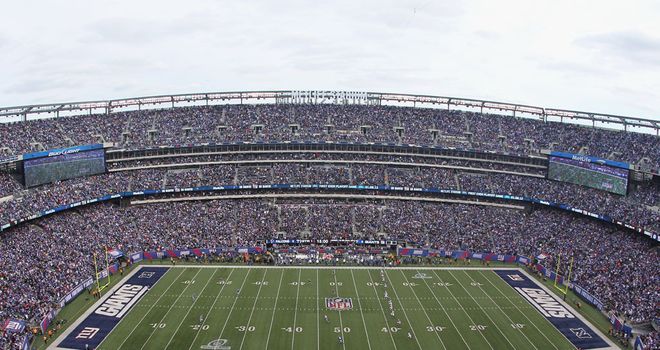 Munster had responded positively to informal talks about playing their December 15 clash in the 'Big Apple', but logistical problems have prevented the game from taking place.
The match would have been held at the MetLife Stadium, which can hold 82,500 supporters and is the home of NFL sides the Giants and Jets.
However, those teams were unwilling to allow rugby posts to be installed on the artificial pitch.
"We are in a unique position this season because our new stadium is not ready," explained Saracens chief executive Edward Griffiths.
"I went to New York in July and looked at the MetLife Stadium. We looked at the size of the pitch and it came down in the end to the fact that we would need to put rugby posts into the artificial turf.
"The owners of the two NFL teams didn't want that."
"It was disappointing. My feeling was if we had been able to play there, we would have had a great occasion.
"The indication from Munster too was that they would be eager to receive a proposal.
"I think they had worked out that, for an Irish team to go to New York, it made quite a lot of sense."
Saracens had also planned to hold their Heineken Cup match with Edinburgh in South Africa, but the Scottish side rejected the proposal.