Sonny Bill Williams fears he may not be able to take on Francois Botha due to injury
Sonny Bill Williams has picked up an injury playing rugby to leave his scheduled clash with Francois Botha in doubt.
Last Updated: 31/10/12 8:47am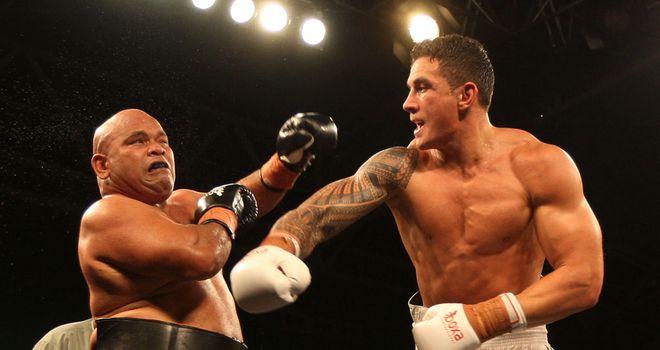 The former All Black damaged his pectoral muscle playing for Japanese Top League club Panasonic Wild Knights at the weekend.
The New Zealand heavyweight champion said he will undergo more tests on his shoulder before making a decision on the bout with South African veteran Botha, which is due to take place in Brisbane on 24 November.
"At the moment it is a little bit in doubt," said Williams. "I just came back here straight away. I've got to get some scans and see how the pec is, see the extent of the injury."
There is also a danger that the injury could bring a premature end to Williams' lucrative deal to play in Japan.
The 27-year-old quit the All Blacks and Waikoto Chiefs to sign a 12-match deal with Panasonics that is worth a reported £60,000 a match.