South Africa prop Tendai Mtawarira undergoes successful surgery to correct irregular heart rhythm
South Africa prop Tendai Mtawarira has undergone successful surgery to correct an irregular heart rhythm.
Last Updated: 17/11/12 12:17pm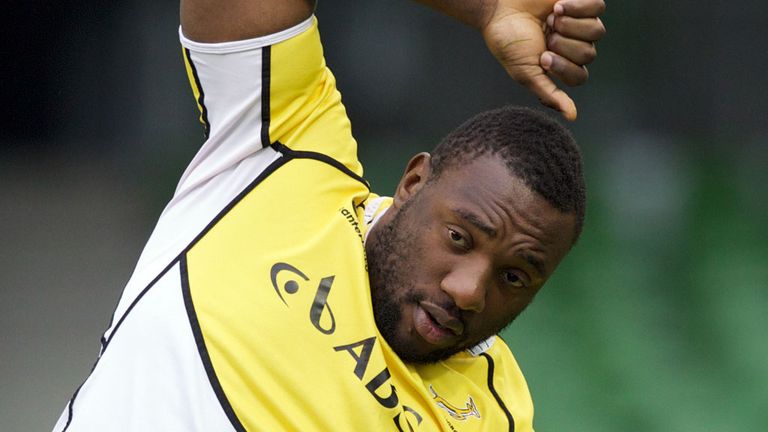 The 27-year-old, nicknamed 'The Beast', had to withdraw before last weekend's Test against Ireland in Dublin, experiencing mild heart palpitations, but he is now free to continue his career.
The 41-cap loosehead underwent a minor procedure at a Cape Town hospital on Wednesday, before being released on Friday.
It is the second time this year Mtawarira has undergone the procedure for his hereditary condition and he said in a statement: "I am well, so there is really no need to worry.
"The procedure went well. It's only a minor procedure and sometimes it needs to be done more than once to clear the palpitations. This is something that has happened to me before and that can be treated. Also, it's not career-threatening.
"Sometimes I get quite excited before a game and that is probably what triggered it. I am at peace with everything because I know God has a great plan for my life. I have prayed about it with my family and trust the Lord for a full recovery.
"It's sad to miss out on the last two Tests of the season, but I've enjoyed a good year and am looking forward to 2013 very much.
"There are obviously positives to come out of this as well, one of which is that my little girl was very happy to have me home a bit earlier than expected.
"To all my fans, the medical staff that helped and everyone who passed on good wishes - thank you for the support and love."