Alex Cuthbert issues a rallying cry to Wales team ahead of All Blacks clash
Alex Cuthbert hopes that coming up against the world's best team in New Zealand will bring out the best in Wales.
Last Updated: 20/11/12 12:06pm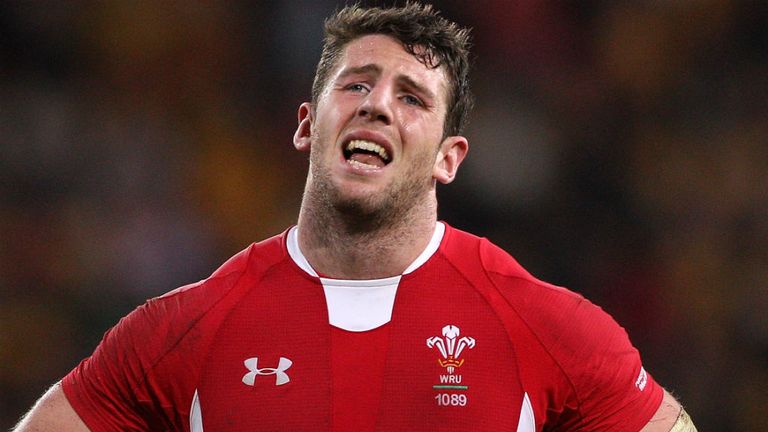 So far the reigning Six Nations champions have endured a miserable autumn campaign, losing firstly to Argentina and then Samoa on home soil.
The pair of disappointing defeats means Wales are in grave danger of missing out on a top-eight seeding for December's 2015 World Cup draw - a major concern for a team that reached the semi-finals in the last tournament.
Things couldn't be much tougher when they face the All Blacks this weekend, with winger Cuthbert warning his team-mates they must improve or face humiliation.
"We have got nothing to lose this weekend, we are playing the best team in the world," he said.
"We haven't played the rugby we want to play so far this autumn, that is still to come.
"Playing a team like New Zealand will hopefully bring that out, we are better players than we have shown, we are a class team with class players, and have a lot to prove.
"We have to concentrate on our game and bring it on Saturday or it could be a big score, but hopefully come Saturday we will put in a performance."
Support
Wales were booed off by their fans following back-to-back losses, something Cuthbert has no issues with.
The 22-year-old now wants the players to give the supporters something to cheer about against a New Zealand side that are unbeaten in their last 19 Tests.
"I came into the squad on one hell of an up with us winning the Grand Slam after the World Cup," he said.
"But every player goes through these experiences, it is the first time for me and hopefully we can get through it over the next couple of weeks.
"When I started and we were winning everyone was loving it, and we have played two bad games with the fans expecting a lot from us.
"We have high expectations ourselves and for us to lose the games like we did... I don't really blame the fans for booing, we weren't good enough on the day.
"How we play in the first 20 minutes will be important on Saturday, if we can make it a contest the crowd will be 110 per cent behind us and we know what the crowd can do in that stadium, there is no other crowd like it."