Graham Rowntree has issued a rallying cry ahead of England's match with South Africa
Forwards coach Graham Rowntree has delivered a call to arms ahead of England's clash with South Africa on Saturday.
Last Updated: 23/11/12 10:15pm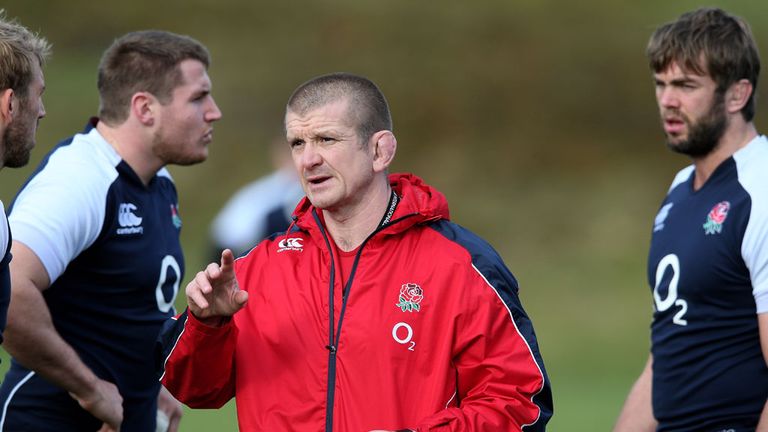 England have not beaten the Springboks in 10 Tests dating back to the autumn of 2006 and go into the match fuelled by the hurt of two near misses.
Rowntree felt England should have beaten Australia last week and they might also have defeated the Springboks in the third Test of the summer tour, which ended in a 14-14 draw in Port Elizabeth.
"We are still hurting from last week. We lost and we are not happy about it. It was a game we should have won," said Rowntree, England's forwards coach.
"That last game in Port Elizabeth was also a game we should have won.
"We had lost two Tests on that tour. In that last hour before the game in Port Elizabeth we decided that wasn't going to happen again.
"And we have to recreate that atmosphere, that pure desire for it not to be a defeat again.
"You bank up defeats and frustrations and we seem to have done that over the last half-dozen games - and that has got to come out in a positive performance."
And while Rowntree is frustrated about recent results he firmly believes Stuart Lancaster's squad is heading in the right direction.
"I bloody hate hearing these coaches on the back of a defeat saying 'we're learning' but the fact is we are still a very young group," he added.
"What really pleases me is that at the end of every game, we're in it, we're forcing the pace.
"We haven't beaten this nation for a while. We've got them again on the back of a really frustrating defeat. There's a lot of energy there for us to thrive upon."