Ollie Marchon to make England Sevens debut in Dubai this week
Ollie Marchon will make his England Sevens debut in Dubai this week as he returns to the professional game.
Last Updated: 26/11/12 4:06pm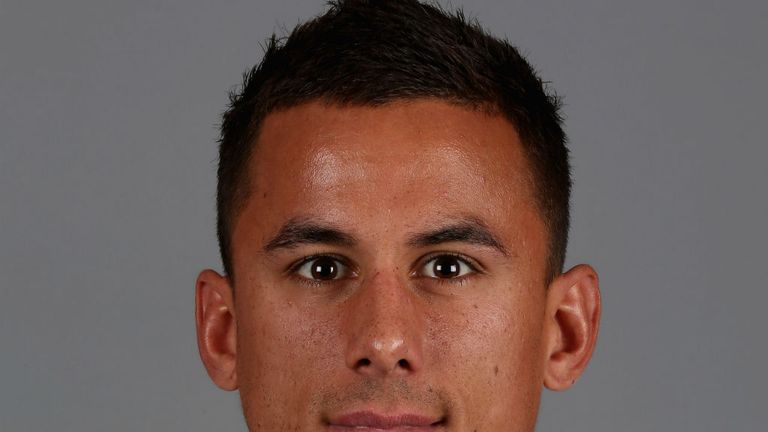 The 24 year-old will make a poignant appearance in an England shirt, six years after a knee injury ended his hopes of a senior contract at Saracens.
Having once threatened to force him out of the game for good, his injury woes are behind him and this week Marchon will put his career as a personal trainer and semi-pro player for National League One side Old Albanians on hold.
When England lifted titles in 2010 and 2011, the player from Hertfordshire was a spectator in the stands in the United Arab Emirates and never imagined that he could play as part of the team.
Marchon said: "After the injury I went travelling, went to university and for a little while kind of resented rugby and didn't take it too seriously.
"I did my three years at university and then got back into it, moved home, found a good semi-pro club in Old Albanians and we managed to get promoted.
"Last summer was my first of trying to play serious sevens. A teammate of mine asked the coach of the Wailers, who play on the invitation circuit, to have a look at me. I played the first tournament, got invited back, played on the Super Sevens Series this summer and it all took off from there.
"I might have played for Portugal - my dad's Portuguese by nationality, my mum's from Nuneaton - then after the last tournament of the summer [England Sevens assistant coach] Russell Earnshaw approached me about training with England and that's how it came about.
"I'm over the moon about it. I didn't envisage it happening and I'm hoping I take the opportunity."
Upcoming fixtures
The call-up for Marchon is just one of four changes England have made for Dubai.
Former captain Ollie Phillips returns after a three-year lay-off with half back James Lightfoot-Brown, 19, another debutant. Playmaker Dan Bibby also returns to the side.
On Friday, England face South Africa and Samoa in their other pool games ahead of Saturday's knock-out stages in the second leg of this season's HSBC Sevens World Series.
The following weekend will see the third leg take place at the Nelson Mandela Bay Stadium in Port Elizabeth.
England Sevens: Dan Bibby, Chris Brightwell, James Lightfoot-Brown, Ollie Marchon (Old Albanians), Tom Mitchell, Dan Norton, Ollie Phillips, Tom Powell, James Rodwell, Rob Vickerman (captain), Marcus Watson, Jeff Williams