Wales left standing as only British representatives in the Dubai Sevens
England and Scotland both failed to make the quarter-finals of the Dubai Sevens on a day of shock results.
Last Updated: 30/11/12 6:25pm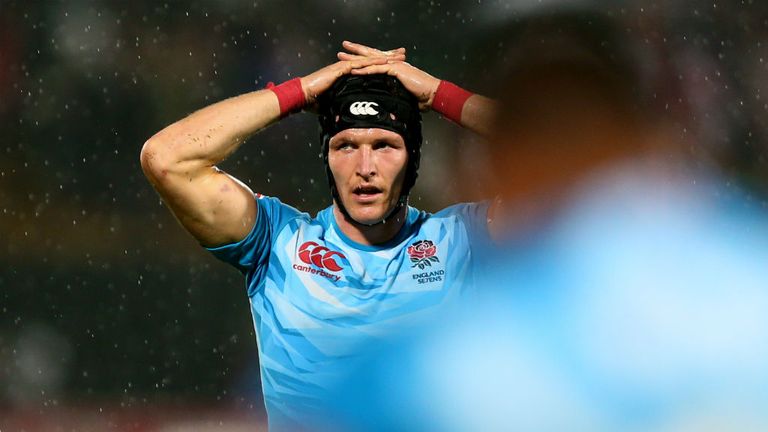 Ben Ryan's England team slipped into the Bowl competition after losing their final Pool C game 22-21 to Portugal. They will now face Argentina and must do so without Tom Mitchell, who broke a leg in their opening game against Samoa.
"We can't blame anyone else. In the first half Portugal got too many points that we gave them and we should have been more clinical," Ryan said.
"Now we've got to show a bit of resilience and spirit. None of us wants to be in the Bowl. We need to get momentum and show we've got a bit of character."
Scotland were swept aside by Kenya, Fiji and Spain, meaning Phil Greening's squad now face a Bowl quarter-final against Australia.
It means Wales are the only British representatives left standing in the main tournament, despite going down to a 14-7 loss to New Zealand.
They bounced back from that opening reverse to beat Argentina in their second match and then comfortably saw off Russia 22-5, Rhys Shellard grabbing a hat-trick, to book a last-eight clash with Samoa.
Portugal and Fiji advanced to face New Zealand and France respectively, while the remaining quarter-final is between Canada and Kenya.