Sir Clive Woodward impressed by England ahead of World Cup draw
Sir Clive Woodward believes England are the team to avoid in Monday's Rugby World Cup draw.
Last Updated: 03/12/12 4:47pm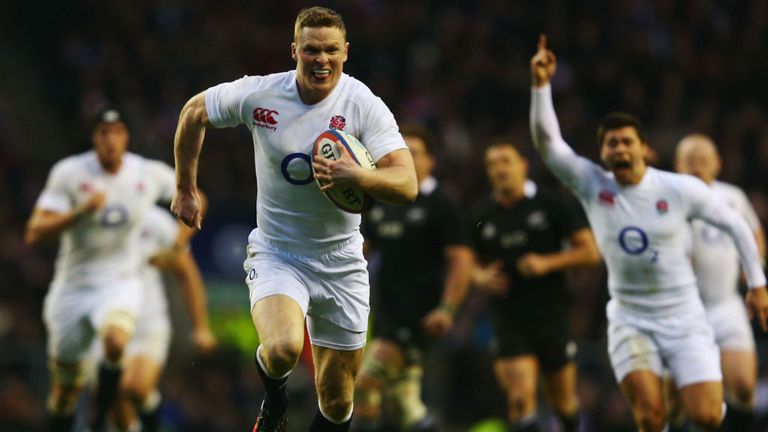 World champions New Zealand, South Africa, Australia and France are the top seeds in the draw - and Woodward thinks none of them will want to be grouped with 2015 tournament hosts England.
"It was a great, great victory for the English team," Woodward said.
"The scoreline absolutely reflected the performance and it was a great, great day to be at Twickenham.
"They have some great players in there - Joe Launchbury, Tom Wood, Chris Robshaw - who were world class on Saturday.
"They had lost the previous two. This was a real David and Goliath effort. They came out and threw the kitchen sink and New Zealand got completely rattled. Every phase of the game they won.
"It makes the draw fascinating given England have just demolished New Zealand. The top four sides will not want to be playing against England.
"The draw is really important because it shows which way you go through the quarter-finals, semi-finals.
"That one result will make the southern hemisphere teams sit up and say for once 'we want to keep away from England'."
Wales have dropped into the third tier for the draw after they slipped outside the top eight in the world rankings after losing to Australia on Saturday.
Woodward also believes England's victory was significant for the whole of northern hemisphere rugby.
France beat Australia and Ireland beat Argentina but otherwise the autumn was a disappointment for the Six Nations teams.
"If England had not won, the Six Nations would have been a second division competition but because of what England did, and to some extent Ireland beating Argentina comfortably, it just sets the Six Nations up absolutely huge," said Woodward.
"It also sets the Lions year up really, really well now."