England beat Scotland but lose to Fiji and New Zealand in South Africa Sevens
England put Scotland to the sword but lost to Fiji and New Zealand on the opening day of the South Africa Sevens.
Last Updated: 08/12/12 7:20pm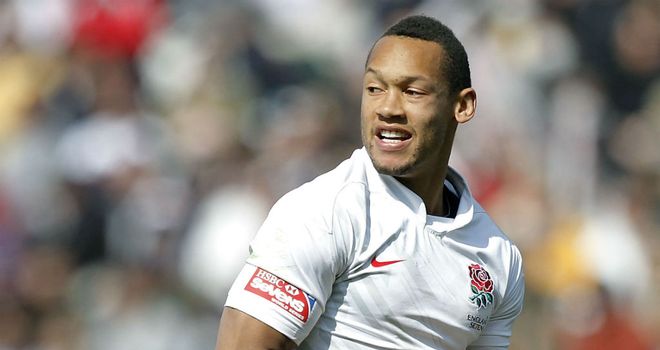 Ben Ryan's team were up against it having been grouped with current series champions New Zealand and last season's runners-up Fiji in Pool B.
England trailed Fiji 17-7 at half-time - Marcus Watson scoring just before the interval - with Dan Norton and Dan Bibby touching down late on against the Islanders.
New Zealand dominated possession against England, DJ Forbes, Lote Raikabula and Tomasi Cama putting the All Blacks 19-0 up early in the second half.
Norton got England on the scoreboard and they were pressing in the final minutes only for a breakaway effort from Tim Mikkelson to wrap up the scoring.
England trailed to Scotland - surprise winners over Fiji earlier in day - at the break after Andrew Turnbull and Michael Maltman established a 12-0 lead.
But the second half was one-way traffic. Tom Powell and Bibby struck quickly before Norton helped open up a 19-12 lead. He then set up James Rodwell for England's fourth before swooping for his 100th try.
"I'm happy to get my 100th try but I would have liked it different circumstances," said Norton.
"At the moment we're fighting to get out of our group and it's pretty frustrating how the last three tournaments have gone for us.
"We've put in a lot of effort but we're missing that final pass and that final one per cent."