Chris Robshaw knows England will be under pressure to peform in Six Nations
Chris Robshaw admits he was stung by criticism of his captaincy during last year's autumn internationals.
Last Updated: 21/01/13 6:58pm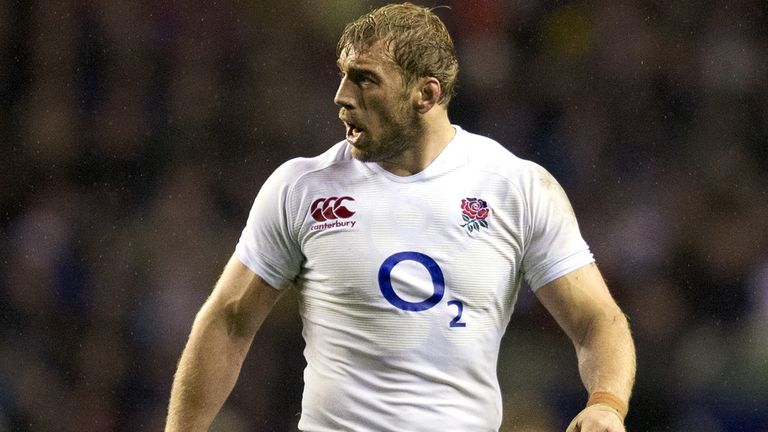 The Harlequins forward came under attack in the media after choices he made over what to do with late penalties in the narrow losses to Australia and South Africa at Twickenham.
The negative experience left its mark on the 26-year-old, though he showed no signs of scars when he led his side to a sensational 38-21 victory over New Zealand in their final match of 2012.
"Beating New Zealand like that was definitely satisfying for me, it's always nice to finish on something special," he said.
"When you're younger - or even now - you read about international captains of whatever sport in the media, for good or bad reasons.
"The previous year we as a team and myself had enjoyed a lot of good press.
"It was my first time experiencing the other side. It did hit us, you try not to read it, but you do know what's out there and what's being said.
"The day after South Africa I went into camp and my head was a bit down. I went home for the weekend to try and get away. I was a bit down and moping about.
"That night the boys spoke to me and said, 'Don't worry, we're going to win this weekend and it will be fine'. It really made me appreciate the character of the guys we have in the England squad at the moment.
"You always appreciate your team-mates, but it was something pretty special for them to say stuff like that."
Backing up
While the defeat of the All Blacks was a huge boost for Robshaw and the rest of the squad, he acknowledges they must now forget the past and focus on this year's RBS Six Nations.
"We're a relatively young squad and are starting to get that bit more experience," he added.
"Last season we were a new squad, new coaches and no one knew what to expect from us. Now we have a bit more experience and everyone knows what a Six Nations involves.
"There might become a bit more pressure because of the autumn, but it's about dealing with that.
"It's a different type of situation that everyone's very excited about. It's about backing up what we did last year."